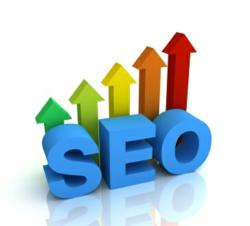 San Diego, CA (PRWEB) May 07, 2013
Ignite Visibility, a premier Internet marketing company focusing on SEO, social media, CRO and pay per click, has released a list of 12 things that need to die in SEO for it to be reborn a better industry.
SEO careers have this stigma that people who are SEO experts are spammers. And while many are, it also needs to be recognized that it is an incredibly rewarding, complex and intellectually stimulating line of work for many people who approach it honestly. In this release we cover some of the things that need to change to improve the industry, said John Lincoln, President of SEO and Social at Ignite Visibility.
Ignite Visibility has created this list to highlight some of the things that need to change in SEO for it to be reborn a better industry.
1) Links with No Relevance

When reviewing an external backlink profile, it is common to find that there are many links which are completely irrelevant and really just spam. Search engines should not consider these links an indication of authority but they do and as a result, a website will rank very well.
2) Automated Linking Tools

There are tools out there that automatically build links for you. Many companies are using these tools to increase rankings for their clients or damage rankings for their competitors.
3) Paid Links

SEO companies that are paying other websites for links in an attempt to increase their clients rankings are giving SEOs a bad name.
4) Search Engine Limitations

While search engines are making great strides with new technologies, they still need to make it a priority to index all technologies equally.
5) Spun Template Content

Websites frequently implement content matrixes with scripts that makes the content look completely unique and that allows them to rank very well. This abusive strategy results in the big guys getting bigger and the small sites losing traffic.
6) The Awkward Relationship between SEOs and Search Engines

Search engines do not want to tell SEOs how things really work and they force the industry to guess and check.
7) Churn and Burn Websites

It is very common for a new website to buy many links in a short period of time and then shoot to the top of the rankings. In most cases, the website will stay there for 2 to 5 months and get all the good traffic. This makes the hard working webmasters frustrated.
Other Items Include
8) A Lack of Industry Professionalism

9) Review Sites that have no Verification Process

10) No Barrier to Entry to be an SEO or Social Expert

11) A Focus Only on Rankings
Read the Full Article on 12 Things that Need to Die in SEO to Make it a Better Industry
SEO is a great profession which can be very rewarding. When you increase a clients revenue and beat quarterly numbers there is no better feeling. But when SEO experts feel the pressure to go outside Google guidelines to reach these numbers problems occur. SEO is always going to have a bit of a connotation with spam due to its roots. But as it gets more ingrained with the full online marketing landscape it will improve its public perception. SEOs today need to be complete online marketers, not online spammers.
About Ignite Visibility

Ignite Visibility has a vision to be the most innovative, effective and honest Internet marketing company in the world. With a low client to project manager ratio, Ignite Visibility provides high-touch expertise to each client to ensure maximum results. Learn more about Ignite Visibility and their completely customized and advanced Internet marketing strategies.