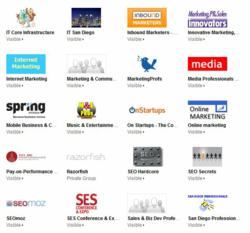 San Diego, CA (PRWEB) May 23, 2013
Ignite Visibility, a premier Internet marketing company focusing on SEO, social media, CRO and pay per click, has released 20 advanced ways to promote your personal profile on LinkedIn. Ignite Visibility has released this list to help those who are looking for a job or people who simply want to get more out of Linkedin. This list has been created by Ignite Visibilitys President of SEO and Social Media, John E Lincoln, who had one of the top 1% Most Viewed LinkedIn profiles of 2012.
At Ignite Visibility Internet Marketing we are all about giving back. I have been speaking with so many people lately who want to know more about how to promote their LinkedIn profile. I figured it was time to get it all out in the open. This is a list of all the things that have really helped me get exposure. I hope this list can help others as well, says John Lincoln, President of SEO and Social Media.
20 Ways to Promote your LinkedIn Profile
Read the full report on How to Promote your LinkedIn Profile or view quick points below.
1.