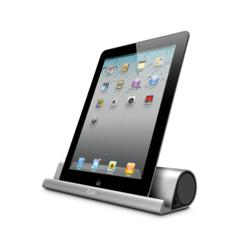 New York, NY (PRWEB) June 26, 2012
iLuv Creative Technology, the premier provider of the most comprehensive line of accessories for the mobile lifestyle will be attending the CEA Line Show June 27-28 in New York City with a selection of our recently released award-winning accessories for Apple, Samsung and other devices.
iLuv will have on display many of our premium mobile accessories, products ranging from docks and portable speaker systems to a variety of adapters and power solutions designed to help the consumer get the most out of both their devices and their mobile experiences in general.

Products iLuv will be showcasing at the 2012 CEA Line Show include:
Samsung Galaxy S III Cases- iLuvs new line of cases and films for the Galaxy S III are crafted specifically for Samsungs newest mobile device and are designed to be stylish yet provide premium protection.The line has something for everyone with iLuvs widely popular Snoopy series, and cases that range from the fun and fashionable Frill Hardshell Case with Pocketto the sleek and professionalEnvelop Premium Appointed Leather Flip Case.
MobiAir (iMM377) The MobiAir is a universal smartphone audio docking station. The iMM377 uses Bluetooth