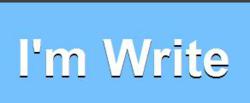 Spruce Grove, Alberta (PRWEB) February 06, 2013
Im Write, a Canadian creative writing freelance company, has been initially successful in branching into print media markets.
My staff and I are all very excited about this expansion, says company owner and founder Nerissa McNaughton. The addition of creative writing for print media to our expansive SEO portfolio has allowed us to grow at a very unexpected rate. When I started marketing for print media work (in December 2012), I had expected to see results six to twelve months down the line. Imagine my surprise and pleasure when January turned out to be the companys strongest month to date.
Prior to 2013, Im Writes creative writing focused on providing search engine optimized (SEO) content for SEO firms worldwide such as SEO India. With the addition of print media, Im Write is also providing high-quality content for newspapers and magazines.
Comparables in orders from December 2012 to January 2013 show a decisively positive trend. December saw a total of 155 orders processed by the creative writing company while January finished up with a total 248. Its been a very, very busy month, McNaughton admits as she reflects on the dramatic increase in orders. Long before January closed, orders were coming in for February. Everyone is working very hard and the team is very excited about the future of Im Write.
McNaughtons marketing efforts included out-of-the-box marketing tools such sourcing custom-made, eye-catching promotional videos and hiring someone to help create buzz on Twitter.
The Twitter campaign was a runaway success, McNaughton admits. The Im Write blog went from obscurity to getting daily hits. Im constantly moderating comments. There is a lot of spam to pick through, but there are also plenty of compliments on the site and on our business. Those comments are always greatly appreciated. We get suggestions for improvements as well, and of course, we take all the feedback into consideration.
What is next for this creative writing company? The plan is to keep expanding in both SEO and print media, McNaughton confirms. Im Write has also been approached to write a script for a commercial. There is certainly room to grow into televised media as well.
For information on having Im Write ( http://www.imwrite.ca/ ) create words that work for you, contact the company at nerissa(at)imwrite(dot)ca.
About the Author:
Im Write creates articles, blogs, creative writing, SEO work, and more for clients all over the world. Contact Im Write when you need words that work. Search for us on Google: http://goo.gl/RSqIm