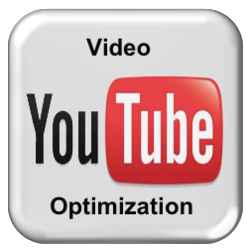 Tampa, Florida (PRWEB) July 31, 2012
Michael Huth CEO of Image Forward announces the internet presence management companies latest custom solution. Our latest internet marketing strategy is highly effective because we are not only able to capitalize on our own proprietary technology, but we also take advantage of video and content from a search engine optimization perspective, that most marketing companies simply dont understand, or often overlook, states Huth.
Videos increase website and social marketing page stickiness, and are the most likely social post type to be shared on a social network. Videos empower a company to offer repeated messaging in an unobtrusive manner. Videos are already mobile optimized. The top websites, blogs and Facebook pages all feature video. Yet video is usually too technical, costly or time consuming to be added to the front end of an internet marketing campaign, therefore it often falls by the wayside, continues Michael Huth.
Here are a few more reasons to consider adding video to the core of a content marketing strategy:
Over 800 million unique users visit YouTube each month.
In 2011, YouTube had more then 1 trillion views or around 140 views for every person on Earth.
Traffic from mobile devices tripled in 2011.
YouTube is available on more then 350 million devices.
500 years of YouTube video are watch ever day on Facebook, and over 700 YouTube videos are shared on Twitter each minute. — All statistics appear courtesy of YouTube.
The features of Image Forwards YouTube Video Optimization system include a custom YouTube Utility to complete video optimization for clients with multiple videos. Market Research and tracking tools that account for YouTube Views, shares and other metrics across sites and social channels. The video localization strategy leverages video assets for clients in a unique and economical way and incorporates the following components:
Corporate videos optimization strategy.
Specialized repurposing of video assets.
Fits into mobile optimization strategy.
Placement of optimized and localized videos on popular social channels such as: YouTube, Google +, Facebook, Twitter, company blogs and fully automated marketing of the videos.
Finally the videos are included into Image Forward's custom service directories so a powerful short and informative video can help offer the most personal insight and immediate contact info to any web or mobile phone visitor.
Visit Image Forward at http://www.ImageForward.com for more information on our video optimization solutions, search engine optimization and social marketing practices that take full advantage of your video assets, and our custom built solutions.
About Image Forward:

Image Forward is an internet presence management company that helps our clients to drive revenue by leveraging and building audience engagement through the use of proprietary tools including a high recognition local SEO directory system (if-Places) containing over 105,000 local business listings & automated social content distribution system (if-Social). Image Forward provides turnkey Internet Presence Management Solutions to improve brand visibility by establishing a local search presence & publishing high value content to social portals. Proudly serving multi location franchise companies across the United States and Canada.
Image Forward

Michael Huth, CEO

http://www.ImageForward.com
###