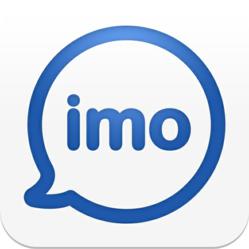 PALO ALTO, CA (PRWEB) May 23, 2013
imo.im, the company behind a top messaging network that allows users to communicate across nine of the most popular third-party messaging services, announced today the introduction of Broadcasts on its mobile platforms. The imo Network, first introduced on the web last year and met with positive user feedback, has been redesigned for users on both Android and iOS devices. This update comes on the heels of a recent $ 13 million Series B round led by co-founder and angel investor, Georges Harik, one of Googles first 10 employees. The funds will be used to rapidly grow the imo Network over the next year.
The new mobile Broadcasts feed, an integral function of the imo Network, creates a channel where users can easily discover people, information, news and topics they care about in an effort to build relationships and spark discussions. Additionally, users now have the ability to upload and share photos directly to the Broadcasts feed. With the Broadcasts feature, users no longer need to search for friends or specific topics as imo ranks content using a proprietary algorithm that identifies users interests. It then generates the appropriate connections with like-minded individuals and groups of people based on these interests, location and friends by evaluating behavior and engagement within the imo Network.
Social discovery is an important feature, said Ralph Harik, CEO of imo.im. We want users to find relevant and useful information, people, news and other content that will make their lives better. imo Broadcasts is a platform to achieve that.
Always focused on innovation and leading the mobile communications industry, the team at imo quickly adapts to new trends and creates its own by churning out constant updates for its apps and web platform based on users needs. As a result, imo has been rapidly expanding its services for both web, mobile and tablet users over the past year. In fact, earlier this year, imo launched completely new UI designs for Android, iPhone and iPad users and introduced high-quality voice calling feature that allow friends and family to stay in touch without sacrificing mobile minutes over a 3G/4G connection or allotted data when connected to Wi-Fi. Additionally, all three platforms now include group sharing and real-time uploading of photos.
About imo.im

imo offers an all-in-one communication and social discovery platform with supported networks including AIM, Facebook, Google Talk, ICQ, Jabber, MSN, Steam, VKontakte and Yahoo. Free on the web, Android, iPhone and iPad, imo has more than 7 million mobile downloads and 750,000 unique daily visitors delivering an average of 50 million messages per day. imo supports both private and group chat with the ability to share multimedia files and photos with groups, send voice and text IMs, conduct quick chat history searches and hold simultaneous sessions allowing users to seamlessly switch between desktop, mobile and tablet devices without losing conversations.
Based in Palo Alto, CA, imo was co-founded and funded by one of the first 10 employees at Google, Georges Harik.