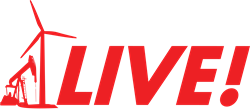 San Angelo, TX (PRWEB) March 03, 2014
San Angelo LIVE! is a start-up hyper-local Internet-only online news platform that is giving E.W. Scripps San Angelo Standard-Times trouble establishing a reliable revenue stream from its pay wall. The start-up news outfit began covering local San Angelo news on Sept. 4, 2013 and its audience equals the storied establishment newspaper's.
In February 2014, Google Analytics measured San Angelo LIVEs total visits at 292,000. Over 125,000 of those visits came from within the San Angelo Designated Market Area (DMA). Quantcast reported that San Angelo LIVE! received over 302,000 visits from 95,803 people. Over 50,000 of those people, Quantcast said, are within the San Angelo DMA. In contrast, the establishment E.W. Scripps newspaper, The San Angelo Standard-Times attracted 58,000 people during February, according to Quantcast. U.S. Census data says there are 95,000 people and approximately 50,000 households within the San Angelo DMA.
San Angelo LIVE! is completely free to subscribers.
It was their pay wall that gave us an opening, said San Angelo LIVE! founder Joe Hyde. But, Hyde said, it wasnt just the pay wall that makes San Angelo LIVE! appealing to local news consumers.
Somewhere along the way, journalists lost the desire to report local news, Hyde said. San Angelo LIVE! implemented a content strategy to report, in real time, major accidents, fires, and other spot coverage. Mixed in with the spot coverage are enterprise human-interest stories about San Angeloans. Its a potent mix of content, Hyde said.
San Angelo LIVE! implemented a mix of technology and digital strategies to develop its audience. At the core is what Hyde describes as the content silo, a mobile-enabled website built upon the Drupal CMS. The website distributes content via three main methods: Social media, search, and email.
San Angelo LIVE!s social media strategy takes advantage of Facebooks EDGE ranking and its recent algorithm improvements to promote hard news stories. In geographically fenced markets like San Angelo, everyone knows someone local, and locals are probably friends on Facebook with other locals. This inflates the affinity score between potential audience members. With a higher affinity, San Angelo LIVE's Facebook posts are more likely to be displayed within each local individual audience member's Facebook news stream, Hyde explained.
Affinity isnt all that built the social media audience, though. Recent upgrades to Facebooks rank algorithm offer publishers of unique, hard news a boost. Hyde explains that since the San Angelo LIVE! content strategy is focused on reporting news that the audience wants to read, people click on the LIVE! stories. Facebook helps promote those posts because Facebook wants its users to have a great experience. Over 2/3s of San Angelo LIVEs traffic originates from social media and Facebook is the primary source of social media traffic. San Angelo LIVE has attracted 11,000 fans on Facebook. The E.W. Scripps paper has 8,300.
Search marketing is the second audience development strategy. Early on, the start-up website was indexed inside Google News. That attracted the more serious local news consumer, Hyde said. By aggressively implementing proper tagging, authorship, and pushing indexes to make Googles job easier in incorporating San Angelo LIVEs content, the start-up usually dominates the news.google.com search results for the phrase San Angelo. The Google News strategy aids in overall search visibility because snippets of local news stories on generic searches for San Angelo usually feature San Angelo LIVE stories above the fold on all Google SERPs.
The crown jewel of San Angelo LIVE! is its daily email. Lots of people say we should build an app, and my response is that the email app is the most popular app out there, and every phone has an email app installed, Hyde said. Six days per week, the San Angelo LIVE! Daily Email is opened by thousands of people, according to San Angelo LIVEs Email Service Providers (ESP) statistics. Hyde likens the email to what a morning newspaper used to be for most people. It offers a daily snapshot of the news thats affecting people in San Angelo, Hyde said.
Revenue growth is brisk, according to Hyde. In February, revenue related to San Angelo LIVE! exceeded expectations. February was the first month to be in the black, on good footing to expand, Hyde said.
Its tough leading sales exclusively with digital advertising in smaller, tier-three markets, Hyde explained. Historically, corporate media outlets have bundled digital advertising with print, TV ads, or radio commercials. Were driving the digital first message very hard, Hyde explained. Hyde uses a mix of consulting sales, seminars, and marketing automation to generate revenue.
Hyde, a veteran of both The Dallas Morning News and The Salem Web Network, doesnt believe newspaper pay walls are a poor method of creating revenue. The problem, he explained, is that if you charge $ 15 for access to your news website, you better deliver $ 150 in value. Corporate media groups will never get there until they reexamine their meaning and purpose in their markets, and report the news in a real and engaging way, Hyde said. Until then, Hyde said his team will continue their hard charge into E. W. Scripps audience, winning fans one at a time.
The company operating San Angelo LIVE! is Hyde Interactive Inc. It is a boutique Drupal website development shop in downtown San Angelo, Texas. It builds big websites for clients all over the country. In September 2013, the team developed the San Angelo LIVE! website and has since focused on improving methods of hyper local businesses to grow revenue using digital marketing and advertising strategies.
San Angelo LIVE! is a member of the LION Publishers Association.
Visit San Angelo LIVE! here.