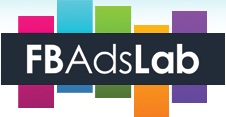 Melbourne, AU (PRWEB) November 23, 2012
Social networking giant Facebook has recently released a new sales tracking tool that promises to help marketers and business owners measure the performance of their Facebook ads in the market. This tool allows marketers to track sales and see whether buyers viewed an ad via Facebook prior to making a purchase, ultimately helping online retailers judge whether their ads are effective or not.
This ad tracking tool is the latest among Facebooks numerous efforts to improve their advertising services. Despite new developments, however, countless entrepreneurs are still skeptical about using the social networking sites ad platforms for business. Jen Sheahan of FBAdsLab, a full-service ad agency that specializes in Facebook PPC advertising, shares that a large number of entrepreneurs prefer not to use Facebook for advertising because of two reasons: lack of familiarity with the system and the prevailing myth that Facebook advertising requires massive amounts of time and effort.
Facebook offers an incredible opportunity for businesses to increase their customer base, sales, engagement, and website traffic. However, many business owners do not know how to go about it and its certainly not enough to simply build a Facebook fan page and hope that people will somehow find it, she explains.
Another problem is many business owners already feel overwhelmed with their current workload and cant imagine adding another task to their plate, she adds.
Ms Sheahan aims to debunk the belief that advertising on Facebook involves complex or laborious methods. She shares some of the simplest and most effective techniques that have helped FBAdsLab create successful campaigns for numerous companies:
Facebook page marketing doesnt have to be burdensome or time-consuming. There are basically five simple things that Facebook marketers should do, and the first is very simple: be interesting. Dont just talk AT your fans engage them! begins Ms Sheahan.
The second tip is to run contests. People seriously love contests, and offering even small items in giveaways can increase website traffic and even sales. Third, use Facebook PPC. Fourth, post status updates during peak engagement hours, which is anytime between 8pm and 7am. Lastly, use your page to send traffic to your website. Whether you use Facebook for posting contests and links to your blog, or even asking for feedback, be sure to send your fans to your website, she states.
Ms Sheahan shares that these are just a few of the tried-and-tested techniques that have contributed to FBAdsLabs exclusive formula for success in the social marketing arena. She encourages retailers to take advantage of the many benefits offered by Facebook, and offers reassurance that this platform is not only simple, but also inexpensive and truly effective:
Facebook PPC advertising can seem intimidating at first, but it doesnt have to be. Currently, there are over a billion active users on Facebook, and with more time being spent on Facebook than on any other website, youre not going to find a better way online to connect with potential clients. Ultimately, Facebook marketing might prove to be the simplest, cheapest, and most effective way of attracting new customers, Ms Sheahan states.