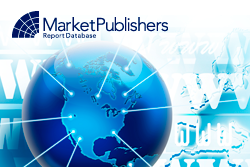 London, UK (PRWEB) June 15, 2012
With rising awareness and large amount of R&D dedicated towards nanotechnology, the future seems bright for the same in India. Possibilities with nanotechnology applications are unlimited. Modification or alteration of an object at the molecular level can lead not only to superior quality, strength, and mobility but also invention of newer elements which could not be created before.
New market research report Nanotechnology Market in India 2012 worked out by Netscribes has been recently published by Market Publishers Ltd.
Report Details:

Title: Nanotechnology Market in India 2012

Published: June, 2012

Pages: 40

Price: US$ 795.00

http://marketpublishers.com/report/technologies_electronics/telecommunications/nanotechnology_market_in_india_2012.html
The report offers true insights into the size and growth of the nanotechnology market globally, also focusing on the state of nanotech in major continents and countries, especially India. Top Indian companies already utilizing nanotech as well as major ongoing nanotechnology research subjects are discussed. Also, the study features key market drivers & challenges, developments & trends; presents the markets SWOT analysis, along with elaborated potential verticals for nanotechnology in India; offers a competitive landscape of the players by providing their financials and key financial ratios. The research is supplemented with strategic recommendations aimed to enhance and accelerate adopting of nanotechnology in India.
Report Contents:
Page 1: Executive summary
Introduction
Page 2: Nanotechnology Overview

Page 3: Nanotechnology Value Chain
Market Overview
Page 4-7: Global Market Overview, Market Size & Growth (2011-2015e), State of Nanotechnology in major continents, State of Nanotechnology in key countries

Page 8-10: Radio Cab Market Overview, Nanotechnology Funding Growth (2010-2015e), Major Indian Companies Using Nanotechnology, Major Ongoing Nanotechnology Research in India
Drivers & Challenges
Page 11: Summary

Page 12-15: Drivers

Page 16: Challenges
Market Opportunity
Page 17-21: SWOT Analysis of Nanotechnology Market in India, Potential Verticals
Market Trends
Page 22: Nanotechnology developments and trends
Nanotechnology Player Profile
Page 23-37: Major Private Players
Strategic Recommendation
Page 38: Strategic Recommendations
Appendix
Page 39: Appendix

Page 40: Sources of Information
More new market research reports by the publisher can be found at Netscribes page.