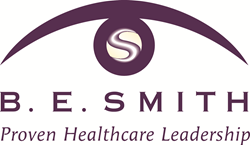 Lenexa, Kan. (PRWEB)
July 02, 2015
B. E. Smith, the only full-service leadership solutions firm dedicated exclusively to healthcare providers, has been retained to lead a national chief executive officer recruitment for Indiana Blood Center in Indianapolis, Ind. One of the top executive search firms in the healthcare industry, B. E. Smith has recently placed more than 1,000 healthcare executives into organizations.
A vital link in Indianas healthcare infrastructure, Indiana Blood Center provides continuous, safe and adequate supply of blood products and biological services. As the states largest blood center, it offers services to more than 60 hospitals throughout Indiana. The center specializes in blood banking, customer service, state-of-the-art technology and strategic cost management with customer-driven flexibility. Indiana Blood Center hosts local, national and international experts in a variety of fields such as laboratory management, transfusion medicine, immunohematology, hemostasis and blood banking. It is one of only two non-hospital healthcare institutions in the state to be active members of the Indiana Hospital Association.
Indiana Blood Center is seeking an experienced executive to guide the vision and direction for all seven Indiana Blood Center donor centers and related testing locations. The chief executive officer will have administrative oversight of clinical services and maintain strong financial footing for the center, including an HLA/DNA transplant laboratory. The CEO will utilize excellent interpersonal skills and build relationships with partnering hospitals and IBC staff. The CEO will have leadership experience within a competitive market.
The complete job posting for Indiana Blood Centers CEO position can be found on the B. E. Smith website.
About Indiana Blood Center:

Headquartered in Indianapolis, Indiana Blood Center is Indianas largest independent blood center. Established in 1952, Indiana Blood Center was one of the original life science organizations in Indiana. Indiana Blood Center supplies blood services, blood products, and specialty services to more than 60 hospitals throughout Indiana. It operates seven donor center locations in the state and sees more than 100,000 donors annually at both donor centers and mobile blood drives collecting over 150,000 blood products. For more information, visit https://www.indianablood.org.
About B. E. Smith:

Founded in 1978, B. E. Smith is a full-service healthcare executive search firm and one of the top-ranked providers of senior-level leadership services including Interim Leadership, Executive Search and Advisory Services. Veteran healthcare recruiters and regional healthcare experts partner with each client to create customized solutions. B. E. Smiths proven methodology has resulted in the recent placement of more than 1,000 leaders into healthcare organizations worldwide. The firm utilizes a comprehensive sourcing strategy incorporating the latest marketing techniques, association partnerships, social networking and one of the largest databases of skilled senior-level healthcare executives in the industry to deliver immediate results in todays complex healthcare environment. For more information, visit BESmith.com or call 855-254-8261.