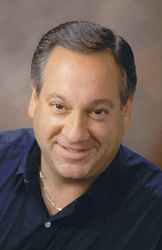 Atlanta, GA (PRWEB) August 28, 2014
The 2014 list of the Most Influential Women in Wireless by FierceWireless was just published, Aug 28.
Industry analyst Jeff Kagan says congratulations and offers comment.
Sue Marek of FierceWireless has been writing about this growing list of influential women in wireless for years. This is something that not everyone realizes, but women are playing a growing and important role in the evolution of the wireless industry. Says wireless analyst Kagan.
So let me offer a heartfelt congratulations to every women on this list and the countless other women who work in the wireless industry and make it better day-by-day. Says Technology analyst Kagan.
FierceWireless says they were struck by how many more women are among the top-ranked executives at wireless companies. It says the industry has made efforts toward this evolution.
One example is last week AT&T made a $ 1 million contribution to Girls Who Code, a national nonprofit working to close the gender gap in the tech and engineering sectors.
It also said Verizon was one of the top 50 companies for executive women according to the National Association for Female Executives.
The wireless industry is heading in the right direction and that should make everyone happy. Congratulations to the women on this list and to every woman in the wireless industry. I am looking forward to next years list already! Says Telecom analyst Kagan.
Congratulations to Those New to This List
Karen Freitag, VP, global sales, wholesale and international, Sprint.
Jennifer Van Buskirk, president, Cricket Wireless, owned by AT&T.
Susie Kim Riley, CEO, Aquto.
Jessica Rosenworcel, commissioner, FCC.
Meredith Atwell Baker, president and CEO, CTIA.
Most Influential Women List
Anne Bouverot, director general, GSMA – 2014 Influential Women in Wireless
Marian Croak, SVP, domain 2.0 architecture and advanced sales, AT&T Labs – 2014 Influential Women in Wireless
Regina Dugan, SVP, Motorola Advanced Technology and Projects, Google – 2014 Influential Women in Wireless
Kathleen O'Brien Ham, VP, federal regulatory affairs, T-Mobile – 2014 Influential Women in Wireless
Renee James, president, Intel – 2014 Influential Women in Wireless
Peggy Johnson, EVP, business development, Microsoft – 2014 Influential Women in Wireless
Nicola Palmer, VP and chief network officer, Verizon Wireless – 2014 Influential Women in Wireless
Kris Rinne, SVP, network technology, AT&T Labs – 2014 Influential Women in Wireless
Sue Swenson, chairwoman, FirstNet – 2014 Influential Women in Wireless
Marni Walden, EVP and president, product and new business innovation, Verizon Communications – 2014 Influential Women in Wireless
About Jeff Kagan
Jeff Kagan is an industry analyst, consultant, columnist, author, speaker and futurist. He shares his opinion and views in many different ways over 25 years. His goal is to help you better understand our changing world, technology, industry and competition.
He is regularly quoted hundreds of times every year by the media. He writes two weekly columns and a daily press release on companies, technologies, competition and the changing industry.
He offers comment on wireless, telecom, Internet, cable television, IPTV and other tech news stories.
Kagan is known as a Technology Analyst, Tech Analyst, Wireless Analyst, Smartphone Analyst, Telecom Analyst, Telecom Industry Analyst and Principal Analyst.
Reporters: Jeff Kagan sends comments by email to reporters and the media. If you would like to be added to this email list please send request by email.
Companies and Clients: Contact Jeff Kagan to discuss setting up an analyst briefing or becoming a consulting client.
Contact: Jeff Kagan by email at jeff(at)jeffKAGAN(dot)com or by phone at 770-579-5810.
Visit his website: at jeffKAGAN.com to learn more.
Full Disclosure: Jeff Kagan is an independent industry analyst. He offers comment to the media on breaking news, announcements, technologies and the changing marketplace. He also writes columns and press releases offering comment, and is an author and speaker. Kagan earns a living as a consultant, analyst, speaker and author.
Twitter: Follow him at @jeffkagan