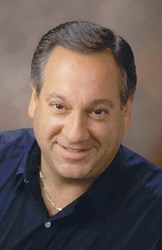 Atlanta, GA (PRWEB) December 08, 2013
CenturyLink joins the high-speed Internet race in Las Vegas, according to their press release, Dec 6.
Technology analyst Jeff Kagan offers comment.
I congratulate CenturyLink on joining this high-speed race. All of a sudden, its beginning to look like a high-speed Internet horserace, says Tech analyst Jeff Kagan.
It started with Google in Kansas City. After that AT&T announced their plans in Austin Texas. C Spire announced their multi-city high-speed expansion throughout Mississippi. Now CenturyLink, the third largest baby bell is offering its own 1 gigabit, fiber Internet sevice in a Las Vegas community. They call it their enhanced fiber network expansion.
Community after community, and carrier after carrier are jumping in. 2014 should be very interesting as this develops, says Principal analyst Kagan.
This all started over the last few years as Google tried to get carriers to increase Internet speeds in the United States. Since it was not happening fast enough, they decided to jump into the service provider business in Kansas City. This has been a success. Now Google has plans to expand to a handful of other communities as well.
One question is, will Google continue on this service provider path, or will they exit and leave this to the carriers? Carriers look at speed as a competitive differentiator. Then after a while, suddenly every carrier jumps in because not offering this service will become a competitive disadvantage. So since carriers are poking their toes in the water, I think this trend is beginning, says Kagan.
However no one really knows if the US market is screaming for a super-high speed service. So far the Google test in Kansas City is a success. So far other communities are lining up and screaming for it.
As it rolls out in community after community, over the next year or two we will see which carriers will find this super high-speed Internet service successful and worth pursuing, says Kagan.
I think CenturyLink wants to be a player in this super high speed market. This move puts them in the race. The only question is how quickly will customers sign up, and how quickly they will roll this product out over their region. Well just have to wait and see, but this is a good sign so far, says Kagan.
There are several other carriers which we have not heard from on this high-speed Internet horserace. I expect them to jump in sooner or later, but probably sooner. Plus, dont forget this is an opportunity for both the wire line and wireless worlds. So stay tuned, says Kagan.
About Jeff Kagan
Jeff Kagan is a Technology Industry Analyst, consultant and columnist. He is regularly quoted by the media and shares his opinion in many ways over 25 years.
He offers comment to reporters and journalists on wireless, telecom, Internet, cable television, IPTV and other tech news stories.
Kagan is also known as a Tech Analyst, Wireless Analyst, Telecom Analyst and Principal Analyst.
Reporters: Jeff Kagan sends comments by email to reporters and the media. If you would like to be added to this email list please send request by email.
Clients: Contact Jeff Kagan to discuss becoming a consulting client.
Contact: Jeff Kagan by email at jeff(at)jeffKAGAN(dot)com or by phone at 770-579-5810.
Visit his website: at jeffKAGAN.com to learn more and for disclosures.
Twitter: @jeffkagan