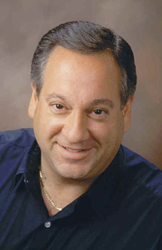 Atlanta GA (PRWEB) March 06, 2014
New Qualcomm CEO Steve Mollenkopf said that the mobile chip maker is developing tech that will drive continual demand for the smartphone market. He says this as others say the best days of the smartphone market are behind it, according to Reuters, Mar. 4.
Industry analyst Jeff Kagan offers comment.
The best days for the smartphone marketplace are still ahead of us. Innovation, growth and helping other industries enter the smartphone world are going to be key. Wireless is expanding into other industries and other areas and that will keep growth strong, says Tech analyst Jeff Kagan.
That means there are still incredible growth opportunities for key companies all over the wireless space. Networks like AT&T Mobility, Verizon Wireless, Sprint, T-Mobile, C Spire, US Cellular and more. Smartphone, software and App makers like Apple iPhone, Google Android, Samsung Galaxy and more. As well as others like chipmaker Qualcomm.
More companies will join this space from other industries like the healthcare, automotive, retail, home technology and other industries.
Today we dont leave the house without our keys, wallet and smartphone. Tomorrow well just have to remember our smartphone. It will do everything. It will be the remote control in our lives. It will start our cars and open our locks. It will have our credit cards, drivers licence and photos. It will also communicate with our doctors keeping them updated on our daily blood pressure and diabetes blood sugar readings, and so much more, says Technology analyst Kagan.
Most people think of smartphones as the device we carry today. If that was the case, perhaps the wild wireless growth days would begin to slow. However I have been invited to visit with a variety of companies and see what they are doing in this space. It is incredible. It is innovative and disruptive. And we are just in the very early stages of this next wave of growth, says principal analyst Kagan.
No one thought the iPhone would transform the wireless space when it first came out. Yet it did. And the smartphone space is not over. Its just beginning. It will just take turns as it grows, but it will still rapidly grow. That means there will be plenty of winners and losers like always. Choosing the winners can be the tough part, but that the game.
I think companies like Qualcomm are still well positioned for the next chapters of this wireless smartphone story. Its a long book and we are just at the end of the first chapter, says wireless analyst Kagan.
About Jeff Kagan
Jeff Kagan is a Technology Industry Analyst, consultant and columnist. He is regularly quoted by the media and shares his opinion in many ways over 25 years.
He offers comment to reporters and journalists on wireless, telecom, Internet, cable television, IPTV and other tech news stories.
Kagan is also known as a Tech Analyst, Wireless Analyst, Telecom Analyst and Principal Analyst.
Reporters: Jeff Kagan sends comments by email to reporters and the media. If you would like to be added to this email list please send request by email.
Clients: Contact Jeff Kagan to discuss briefing him or becoming a consulting client.
Contact: Jeff Kagan by email at jeff(at)jeffKAGAN(dot)com or by phone at 770-579-5810.
Visit his website: at jeffKAGAN.com to learn more and for disclosures.
Twitter: Follow him at @jeffkagan