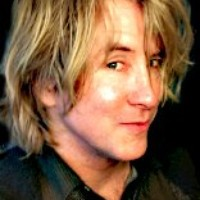 Los Angeles, CA (PRWEB) March 01, 2012
Founder and CEO of Infuse Creative, LLC, Gregory Markel, one of the pioneers of SEO, is confirmed as speaker at METal International Saturday, March 3rd, 2012. Gregory will speak on Defining Digital Reputation Monitoring In 2012.
METal International, (METal stands for Media, Entertainment, & Technology Alpha Leaders), is an exclusive gathering of and for dynamic executives, entrepreneurs and change-makers in the media, entertainment and technology space. Events range from talks with high-profile thinkers/personalities whove included the likes of Stan Lee, Blake Mycoskieto, and Larry King to name a few, to start-ups, legendary CEOs and game changer personalities connecting ideas and collaboration within our Media, Entertainment and Technology community.
Defining Digital Reputation Monitoring In 2012

Thanks to Google and Twitter, were now all familiar with the phrase,Real-Time.

Real-Time means RIGHT NOW!

Whether youre a corporation, politician, celebrity, government, executive or Ms./Mrs. Jane/John Doe, it's likely that at some point, usually when least expected, your digital reputation will be impacted positively or negatively.
Gregory Markel, Founder & CEO of Infuse Creative, and Serge Stein, VP of Development, Technology & Security, will walk METal International attendees through foundational, strategic and tactical best practices for digital reputation monitoring and management, including: