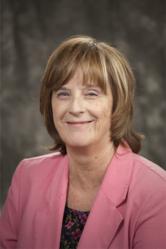 Brookfield, Wisconsin (PRWEB) December 31, 2012
Inlanta Mortgage is pleased to announce 2012 was its best year for new hires, with a total of 77 new employees over the course of the year. In just the past month, Inlanta has added three sales and eight support staff.
The Madison, Wis. branch added Loan Officer Lupe Montes and the Augusta, Maine office welcomed Loan Officer Martha St. Pierre. Loan Officer Stephen Speer joined the Oak Brook, Ill. office and the Bloomington, Ill. office welcomed Marketing Assistant Hillary Denham.
The corporate office in Brookfield also saw a number of new hires this month. In the funding department, Closers Mathew Peters and Tina Sprewer joined the team, as well as Shipper Todd Gemmell. The underwriting department added two new Junior Underwriters, Bryan Glass and Barbara Zehren this month. Finally, the information technology department welcomed Systems Manager Diane Myers and the central processing department hired Processor Noel Green.
Inlanta is still looking to fill many new positions at both the corporate and branch level. Open positions at the corporate office include a loan coordinator and experienced processors and underwriters. The Brookfield North branch is currently looking for a new loan officer and loan officer assistant. A complete list of open positions and their descriptions can be found online at http://www.inlanta.com/job-openings.
Its been extremely gratifying to be able to expand our employee base with so many talented new additions, Director of Human Resources Jan Priem said. Each one of them brings fresh ideas that help us refine and polish our processes and increase our customer base and satisfaction levels.
Headquartered in Brookfield, Wis., Inlanta Mortgage was established in 1993. The company has grown to 33 branches in 15 states and over 220 employees. Inlanta Mortgage provides its partner branches with Fannie Mae/Freddie Mac agency products, as well as a full suite of jumbo and portfolio programs. The company is delegated FHA/VA, FHA 203K and USDA approved.
Inlanta Mortgage was named a Top Workplace in 2012 has been listed on Mortgage Technologys Top 25 Tech Savvy Lenders List in 2012, 2011 and 2010 and Milwaukee Business Journals Top 25 Largest Milwaukee-Area Mortgage Banking Companies. Inlanta Loan Officers have also been named as Milwaukee Magazines Top Mortgage Professionals. Inlanta has also received the Platinum Million Dollar USDA Lender Award and was a finalist for the 2010 Mortgage Technology Award.
The companys platform supports high producing professional partner offices with the latest technology and product menu focused on unsurpassed service and quality to both the consumers and employees. Inlanta takes pride in the highest level of honesty, integrity and ethics in all its business dealings. It is a member of numerous state Mortgage Bankers Associations and Lenders One, the largest cooperative of mortgage bankers in the nation. Inlanta is an accredited member of the Better Business Bureau with an A+ rating. For more information, please call Inlanta Mortgage at 262-439-4260, email info(at)inlanta(dot)com or visit the companys website at http://www.inlanta.com.