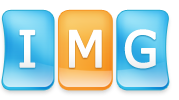 Toronto, ON (PRWEB) September 27, 2013
Innate Media Group Inc. (IMG), a digital marketing agency located in Toronto, announced that it will take its offices south of the border. The company will open an office in Michigan, as part of an effort to support their corporate growth. The expansion will allow them to support their growing staff and work in closer proximity to their American clients – a roster of businesses that has increased over the past few years.
Although classified as a small agency, the IMG team currently handles the accounts of several clients outside of Canada. This expansion will provide the company with the necessary resources to facilitate the growth.
Since the company produces marketing campaigns for some American clients, there is the need to close the distance. The agency faced challenges in the past regarding accessibility to their clients, citing that virtual meetings and brainstorming sessions wouldnt work forever. The expansion to Michigan will give IMG the opportunity to meet face-to-face with their clients (some of which are based in the State), allowing for faster and more efficient collaboration.
In addition to greater client accessibility, the digital marketing agency is positive that they will be able to overcome possible cultural barriers. Although the cultural differences between Canadian and American consumers may seem subtle, they are significant and greatly impact the outcome of a campaign. The company hopes that a U.S. office will give them direct exposure and a fuller understanding of their American clients, and the consumers of those clients.
Finally, the company expects that the opening of a U.S. office will build the company brand. IMGs aspiration is to present itself as the agency of choice for small to medium sized businesses who are looking to tap into digital marketing. The expansion will give the agency a competitive advantage over Toronto-based agencies who have yet to expand, and will give them access to a new generation of budding companies in the U.S.
—
About Innate Media Group
Innate Media Group Inc. (IMG) is a full-service, digital marketing agency based out of Toronto, Ontario, near the citys entertainment district. IMGs doors opened in 2004, and now offers a variety of services within the online marketing arena, including web design, search engine optimization (SEO), social media marketing, conversion optimization and metric tracking. Innate Media Group Inc. has produced marketing campaigns for a diverse range of clients, including those in the construction, legal, and health/beauty industries. Although based in Canada, IMG offers services to clients in the U.S., as well as overseas companies in the UK, China, and Australia.