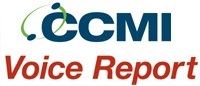 Gaithersburg, MD (PRWEB) June 16, 2011
CCMI and Voice Report invite communications technology professionals to participate in 5 Steps to Successful Mobile Expense Management, a free one-hour webinar scheduled for Thursday, June 23, at 2 p.m. EDT. The webinar, which features a unique panel discussion format, will explore the critical challenges enterprises face as they confront the proliferation of mobile devices and services while detailing emerging solutions including a groundbreaking self-service approach from Xigo, the cloud-based solution that simplifies managing enterprise telecommunications costs.
Mobile devices play a crucial role in every facet of an enterprises business operations and are must have productivity tools, said Lane Cooper, editorial director of BizTechReports and webinar moderator. He added, It is vital that enterprises develop a mobile expense management strategy now since this challenge is not going away and will only grow larger and more complex in the coming years.
Mobile expense management (MEM) was once considered a minor sub-set of larger enterprise-wide telecom expense management (TEM) solutions, but with more than 40% growth rates, MEM now has a much more prominent place in a companys overall telecommunications lifecycle management strategy. Yesterdays telecom expense management solutions are simply not appropriate for the fast-moving world of mobile technology, said David Snow, CMO of Xigo. Cloud-based solutions that can be rapidly deployed at nominal (if any) upfront fee provide flexibility and adaptability two key attributes of a successful solution for mobile expense management.
Typical TEM engagements take up to 18 months before any return on investment (ROI) is realized; that is nearly the entire lifecyle of a mobile device. Hear from David Snow and Mark Pownell, Xigos vice president of user experience, how the ability to implement a MEM-specific solution in minutes, and then instantly receive spend analysis, enables enterprise users to better assess and leverage their mobility strategy for improved savings.
To register for this webinar or for more information, please go to: http://www.thevoicereport.com/Successful-MEM
About CCMI and Voice Report

CCMI is the industrys leading provider of telecom rate and data information and applications. We are dedicated to delivering highly specialized and strategically focused information in a timely fashion. For a complete listing of our events, visit http://www.ccmi.com/Events. CCMI publishes Voice Report, the industrys No. 1 independent source of telecom news and award-winning guidance on how to get the best services and equipment for your organization. For more information go to http://www.TheVoiceReport.com.
About Xigo

Xigo instantly reduces and controls mobile, fixed and global telecommunications costs for organizations of all sizes. The company provides the first and only solution that uploads wireless bills and automatically generates immediate cost and time-saving results — in minutes, not months. Xigos single, cloud-based platform accommodates company growth without adding complexity and satisfies the full range of enterprise communications expense management requirements. Xigos success is attributed to customer-centric innovations and industry firsts with more than a decade of expertise spanning wireless and wire line communications. For more information visit http://www.xigo.com or email info(at)xigo(dot)com.
# # #