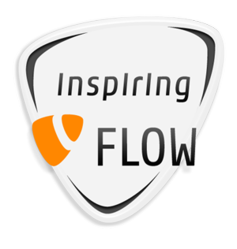 Kolbermoor, Germany (PRWEB) February 06, 2013
The German conference FLOW3 Experience in March 2012 had 180 visitors experiencing one day packed with knowledge on the TYPO3 offspring PHP framework Flow and it was a great success. This years follow up conference will be named Inspiring Flow due to a name change in the Flow project itself. It will be extended to two days and while the 2012 event was in German, due to international requests Inspiring Flow will be a 100 percent English conference.
The event will feature keynotes by Robert Lemke, team lead of the TYPO3 Flow project together with Karsten Dambekalns, and many talks by core team members, but also speakers from communities other than TYPO3. Also the conference will give opportunity for all attendants to network, socialize and get in touch with the very heart of the PHP framework community surrounding the core team.
The following speakers already agreed to speak at the conference:


Robert Lemke (Core Developer)
Karsten Dambekalns (Core Developer)
Christopher Hlubek (Core Developer)
Andreas F
You may also like