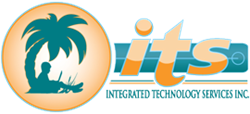 Charleston, SC (PRWEB) December 18, 2014
Integrated Technology Services (ITS), an IT project management services and Internet marketing firm, is bringing a little more holiday cheer to Eagle Harbor Ranch, a local shelter for orphaned and abandoned children, by financially supporting a special holiday outing.
Tiffiny Hladczuk, President, says they have been supporting Eagle Harbor Ranch for four years and will continue to do so. This holiday season they are providing funds for a night out; perhaps dinner and a movie.
"This outing gives the children — of which there are eight per house — and their house parents a night out and a chance to enjoy the holiday season," Hladczuk says. "I would imagine getting out of the house with eight boys during Christmas break would be a nice treat."
ITS has long been a supporter of underprivileged children in their community, according to Hladczuk.
"Eagle Harbor Ranch is a place of refuge and shelter for children ages 4 to 21 who are orphaned, neglected, abused and abandoned. It is Eagle Harbors desire to help empower each child to rise above their past through love, structure and an opportunity to succeed in life and ITS wants to help support that mission."
Tiffiny and her husband Michael Hladczuk, CEO of ITS, are also relief parents, who spend time with foster children so the kids can get out of their foster houses for a few hours. In the past, ITS has brought Eagle Harbor Ranch children into the office to give them a glimpse of the working world, Tiffiny says.
Hladczuk says supporting events like this holiday outing benefit the children of Eagle Harbor Ranch and the surrounding community in a number of crucial ways.
"ITS has a heart for children and these children deserve help in any way possible; they are amazing, beautiful, and always so happy whenever anyone gets involved in having a good time with them," she says. "Any time people help children in a positive way, it affects the community in a tremendous way because they look up to us. The holiday season is a great time to be making a difference in someones life."
About Integrated Technology Services
Integrated Technology Services is focused on providing exceptional customer service by offering clients the best value, and the best opportunities for growing and managing their technology options. The Integrated Technology Services team is experienced, and holds several recognized industry certifications. To learn more, visit itscares.com