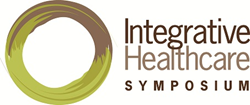 Portland, ME (PRWEB) April 26, 2015
Diversified Communications has announced the launch of a Canadian based integrative healthcare event. The Integrative Healthcare Symposium Canada, as its titled, will be taking place October 23-24, 2015 at the Sheraton Parkway Toronto North in Ontario.
The Integrative Healthcare Symposium Canada is one of the most anticipated events of the year and will provide a clinically relevant, evidenced-based CME program. The event aims to gather multi-disciplined practitioners from all over the country looking to hear about the latest research and practical applications of integrative medicine as well as share best practices with like-minded professionals.
This inaugural event will cover topics such as: Metabolic Syndrome, Pain Management, Womens Health, Brain, Mind & Mood, Nutritional Science, Brain/Gut Health and more.

Attending practitioners will include: Medical Doctors, Osteopaths, Residents, Registered Nurses, Registered Dieticians, Nutritionists, Chiropractors, Naturopaths, Homeopaths, Traditional Chinese Medicine practitioners, Pharmacists, Faculty and more.
Supporting organizations and associations include the Canadian School of Natural Nutrition, Ontario College of Traditional Chinese Medicine, International Organization of Nutritional Consultants. For more information on becoming a supporting organization, please call Emily Steele at 1-207-842-5672.
Companies looking to expand their reach or strengthen their relationships with Canadian based practitioners are excited about the new event. Companies such as Seroyal, Douglas Lab, Designs for Health, Pure Encapsulations, Borion, Xymogen, Metagenics, OxyHealth and more have already reserved booth space.
For more information, please email info(at)ihsymposium.com
About Diversified Communications

Integrative Healthcare Symposium is produced by Diversified Communications.

Diversified Communications, based in Portland, Maine, US provides information and market access through face-to-face events and online resources on multiple continents. Diversified serves a number of industries including: health care, seafood, food service, natural and organic, commercial marine, and business management. For more information, visit: http://www.divcom.com.
# # #