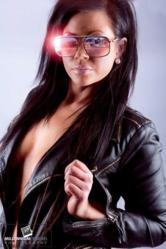 Omaha, NE (PRWEB) April 30, 2013
Hopeton Hewett is a professional digital content strategist and the owner of Intellectual Expansionist Marketing and Advertising. His company is constantly expanding on the services they provide in order to increase revenues and promoting themselves through the use of social media. The online services that Intellectual Expansionist Marketing and Advertising provide include:
Digital Content Strategy

Integrated Media Marketing

Website Design

Social Media Marketing

News Writing and Public Relations

Promotional Adverisement and Design

Search Engine Marketing

Search Engine Optimization
Now Hopeton is looking to endorse a super model through his integrated digital media company Intellectual Expansionist Marketing and Advertising. He's planning to help the beautiful super model Illa Ridder expand her reach to the public through the use of social media and publicizing articles. Digital content strategist Hopeton Hewett is new to modeling but very familiar with online promotion and has big plans for the super model.
Hopeton had this to say about the entrepreneurial venture "Once anyone lays eyes upon her, she'll capture their attention no matter what and to me it seems like the hands of God himself put this woman together. I've never seen anything like it. She's absolutely made for modeling standing 5′ 11″ with brick house curvature, hypnotic hazel blue eyes and legs longer than the earth is around. She has a massive amount of potential not only as a super model but as a human being. She's intelligent, elegant, articulate, talented, sophisticated, confident as well as beautiful and that combination is hard to find."
Illa Ridder is a soft spoken fashion designer with a love for life, art and is very ambitious. She is looking forward to seeing what Hopeton has planned as her modeling agent and anxious to see how this will impact her career. Hopeton plans to have her endorsing various clothing lines and fashion brands through graphic adverisement by the beginning of next week. He also is going to be working to boost her fan base using social media and increase public awareness through graphic advertisements.
About Intellectual Expansionist Marketing and Advertising:
Owned and operated by professional content strategist Hopeton Hewett Intellectual Expansionist Marketing and Advertising is an online promotional service. Providing SEO, SEM, digital advertising and online marketing to their clients that generate real results.
Contact: Hopeton Hewett

Phone: 1-402-547-7883