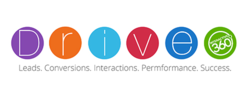 Amarillo, Texas (PRWEB) April 12, 2013
The team of Interactive 360, Inc. will be wishing Director of Marketing, Stephanie Casajuana, a fond farewell on April 15, 2013. Stephanie will be leaving Interactive 360, Inc. to take a position with an advertising agency near her home in Illinois. Stephanie joined Interactive 360, Inc. as a PPC/SEM Manager as the company was just forming. She began as an independent contractor in May of 2011, was promoted to Marketing Director in April of 2012 and was hired into the company in January 2013.
Stephanie, as Interactive 360s, Inc.s first Director of Marketing, was instrumental in establishing the marketing department and building it to where it is currently. Her thorough knowledge of marketing enabled her to train all members of the current marketing team in each of their specific capacities. She was also an important liaison between Interactive 360, Inc. and clients to make sure that goals set for their digital marketing strategies, plans and goals were clear and concise. This, in turn, helped her to coordinate the marketing team to work toward meeting and exceeding each clients expectations. As Director of Marketing, she developed and put into place the reporting process that provides accurate records of marketing performance to each client every month as well as many other important functions of the marketing department.
In parting, Stephanie shared that, I've enjoyed my time at Interactive 360, and I know they will continue to do great things within the automotive industry. I look forward to seeing what other innovative tools they come up with to help dealers in the future. CEO Rick McLey, in announcing Stephanies departure notes, Stephanie has been a loyal and dedicated employee that has always been an asset to our company from the first initial startup to where we are today. Rick speaks for the entire team at Interactive 360, Inc. in saying, We will miss Stephanie extremely and wish her the best in her new journey with her new company."