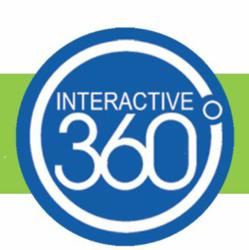 Amarillo, TX (PRWEB) February 13, 2013
Interactive 360, Inc. launched their new website late last week. Interactive 360, Inc. represents not only the one-stop shop platform that Interactive 360, Inc. provides for its clients, but the large variety of products and services that are available.
Interactive 360, Inc., based in Amarillo, Texas, delivers technology based, detail oriented and efficient online marketing products and services customized to the needs of individual clients. Through passion, focus and industry expertise, their mission is to position all clients for market dominance.
Rick McLey, CEO of Interactive 360, Inc. states that, We have set a goal to be the first choice for automotive dealerships looking to become a dominant force in the market. The company is able to provide a high level of service through marketing, training and technology investments.