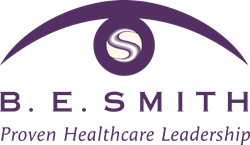 LENEXA, Kan. (PRWEB) February 11, 2015
B. E. Smith, the only full-service leadership solutions firm dedicated exclusively to healthcare providers, has been retained to recruit a new chair of the department of medicine for Interfaith Medical Center in Brooklyn, N.Y. The top executive search firm in the healthcare industry, B. E. Smith has recently placed more than 900 healthcare executives into organizations.
Interfaith Medical Center is a not-for-profit, 287-bed facility which includes a network of ambulatory care clinics stretching across the Central Brooklyn communities of Crown Heights and Bedford-Stuyvesant. It is dedicated to improving the health of the community, offering a range of preventive, diagnostic and treatment services. Annually, Interfaith provides a total of more than 200,000 outpatient clinic visits, more than 50,000 emergency department visits and more than 11,000 discharges. The medical center boasts a strong academic program in internal medicine with 93 medical residents and three fellowships in pulmonary medicine, cardiology and gastroenterology. Two professors and one associate professor are currently running the program. Interfaith also operates residency training programs in the specialties of dentistry, podiatry and ophthalmology.
Interfaith Medical Center is seeking a clinically active physician in an academic position at a medical school, preferably a professor or an associate professor, with extensive knowledge and leadership in residency programs to help drive business and build relationships with community members. The chair of the department of medicine is accountable for all clinical and administrative activities. The new chair will coordinate and oversee the scholarly activities of the department to build and improve the teaching and research programs, as well as evaluate and recruit residents. He/she will collaborate with the administration to integrate the department into the primary functions of the medical center, including budgetary and strategic planning. The chair will implement a program to continuously assess and improve performance of care and services provided by the department. Additionally, the chair will participate in administrative decision making, establishing policies, procedures and guidelines designed to ensure the provision of adequate, comprehensive care.
The complete job posting for Interfaith Medical Centers chair of the department of medicine position can be found on the B. E. Smith website.
About Interfaith Medical Center:

Interfaith Medical Center is a 287-bed, community-based hospital dedicated to improving community access to care on site and at numerous off-campus facilities. In addition to 24-hour emergency services, outpatient programs and long-term specialty care, Interfaith offers behavioral health services, dentistry, gynecology, internal medicine, pediatrics, podiatry, physical medicine and rehabilitation, ophthalmology, radiology and surgery. The hospital has residency training programs in dentistry, internal medicine, podiatry and ophthalmology, and fellowships in cardiology, pulmonary and gastroenterology. For more information, visit http://www.interfaithmedical.com.
About B. E. Smith:

Founded in 1978, B. E. Smith is a full-service healthcare executive search firm and the top-ranked provider of senior-level leadership services including Interim Leadership, Executive Search and Advisory Services. Veteran healthcare recruiters and regional healthcare experts partner with each client to create customized solutions. B. E. Smiths proven methodology has resulted in the recent placement of more than 900 leaders into healthcare organizations worldwide. The firm utilizes a comprehensive sourcing strategy incorporating the latest marketing techniques, association partnerships, social networking and one of the largest databases of skilled physician executive leaders in the industry to deliver immediate results in todays complex healthcare environment. For more information, visit BESmith.com or call 855-254-8261.