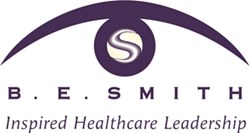 LENEXA, Kan. (PRWEB) October 07, 2013
After conducting a nationwide executive search led by healthcare leadership solutions firm B. E. Smith, Intermountain Homecare in Salt Lake City, Utah, has hired Lisa Musgrave as chief nursing officer. A seasoned nursing executive with more than 20 years of healthcare experience, Musgrave will assume her new duties at Intermountain Homecare in October.
Lisa has a proven track record of leading home health and hospice nursing initiatives with a strong focus on improving patient care and organizational efficiency, said Jan Goodrich, assistant vice president and administrator for Intermountain Homecare. Her leadership and passion for healthcare will continue to drive service excellence throughout our organization.
Prior to joining Intermountain Homecare, Musgrave served as service line administrator for post acute care at Ardent Health. In this role she was responsible for developing home health and hospice programs at Hillcrest Health System in Tulsa, Okla. and Lovelace Health System in Albuquerque, N.M. Musgrave also served as regional director at St. Lukes Health System Home Care and Hospice and as administrator at North Kansas City Hospital Home Health in Kansas City, Mo.
Intermountain Homecare was seeking an accomplished healthcare nursing executive to provide strategic leadership in the areas of quality care, process improvement and service growth, said Mick Ruel, vice president of executive search for B. E. Smith, the healthcare executive search firm who conducted the nationwide CNO search for Intermountain Homecare. Lisas experience and leadership style was a perfect fit.
Musgrave earned a masters degree in healthcare administration from Ohio University and a bachelor of science degree in nursing from William Jewell College in Liberty, Mo.
About Intermountain Homecare:

Intermountain Homecare is a full service home health, hospice, IV therapy and medical equipment provider, offering services to communities across Utah and southern Idaho. Intermountain Homecare is part of the Intermountain Healthcare System, an internationally recognized not-for-profit system based in Salt Lake City, Utah. The system consists of 22 hospitals, over 800 physicians in the Intermountain Medical Group, a broad range of clinics and services, as well as health insurance plans from SelectHealth. For more information, visit http://www.intermountainhealthcare.org.
About B. E. Smith:

Founded in 1978, B. E. Smith is a full-service healthcare executive search firm and a top-ranked provider of senior-level leadership services including Interim Leadership, Executive Search and Management Consulting. Veteran healthcare recruiters and regional healthcare experts partner with each client to create customized solutions. B. E. Smiths proven methodology has resulted in the recent placement of more than 900 leaders into healthcare organizations worldwide. The firm utilizes a comprehensive sourcing strategy incorporating the latest marketing techniques, association partnerships, social networking and one of the largest databases of skilled healthcare nursing executives in the industry to deliver immediate results in todays complex healthcare environment. For more information, visit BESmith.com or call 855-254-8261.