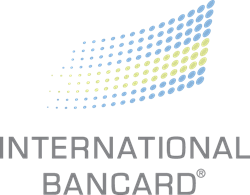 Clawson, Mich (PRWEB) February 27, 2015
Care to share? Try: Joshua Dean joins @IntlBancard executive team as Chief Marketing Officer
International Bancard an industry-leading credit card processing and payment acceptance solutions company announces the hiring of Joshua Dean as its Chief Marketing Officer. Dean brings 15 years of business, technology, and executive experience to International Bancard at its corporate headquarters just outside Detroit.
In his role, Dean works with CEO David Iafrate and Executive Vice President and CFO Joseph Valentic to advance the companys brand strategy, marketing campaigns, new product and service launches, public relations, and partner development programs, with the goal of driving lead generation opportunities.
Josh came to us with a wealth of knowledge and a varied skill set, given his prior roles in digital media, traditional marketing and real estate said Iafrate. His extensive corporate experience is an asset in working with our larger clients, but his personal entrepreneurism also provides an immediate understanding of the marketing support we can offer our small to medium size clients.
Dean came to International Bancard from Chicago-based Sears Holdings Corporation, where he led both the national rollout of the companys Shop Your Way Small Business Marketing and Rewards program and the strategy and development of other strategic initiatives within the Shop Your Way business unit.
Founding five startups since 1999, Dean was recognized in 2007 as One of Chicagos Top Entrepreneurs by the Daily Herald newspaper. He was also named Outstanding Young Alumni by Northern Illinois University in 2011, the same year he launched UberLoop a mobile rewards, loyalty, and omni-channel marketing platform for small business.
Dean served in the Illinois Army National Guard from 1999 2003 and graduated magna cum laude from Northern Illinois University with a Bachelor of Science degree in Business Management. Dean resides in Birmingham, MI with his wife and two sons.
###
About International Bancard

Whether our clients serve 50 customers or 50,000 fans, International Bancard helps businesses grow by providing payment acceptance solutions, including credit and debit card processing, ACH, check and gift cards. As a nationally recognized industry leader, businesses rely on our market insight, data security knowledge and client care to deliver exceptional service to more customers in more locations. To learn more, visit http://www.internationalbancard.com.
Contact: Tedi Falvo

tfalvo(at)intlbancard(dot)com

248.581.8368