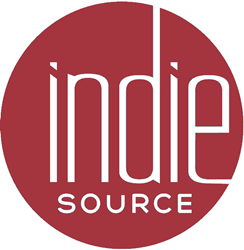 Los Angeles, CA (PRWEB) April 03, 2014
This week, i.CTZN's co-founders, Sheena Gao and Laura Krusemark, shared their insight on how they developed and created an apparel line with universal appeal and tapped into foreign markets abroad. After 15 years of working in Apparel and Product Development with some of the leading retailers in the U.S., as well as mentoring many talented designers from Europe, Asia, and within the U.S, Gao felt that there was a need to develop a stylishly unique clothing line that would drive home the message of attaining universal oneness & embrace all cultures globally. Gao partnered with long-time colleague Krusemark to create this apparel line, stemming from their passion and love for travel; thus, their vision for the international traveler with International Citizen, also known as i.CTZN was conceived and came to life. The idea of having an edgy apparel line for the avid traveler to dress with a sense of ease, incorporating design detail and patchwork symbolic to the many different countries around the world would be their underlying theme to drive home this message of a united front with their brand.
"From our world travels, said Gao and Krusemark, we've realized there is a niche market for our unique style that blends cultural details into garments. We incorporate these cultures and countries by showing their flags or patches of screen-print calligraphy in different languages, but with a universal style that is comfortable to wear and easy for travel."
Currently, i.CTZN is housed in Asian markets abroad such as Tokyo, and have garnered a lot of interest in other countries such as Germany, Spain, and France, as well as Canada. Some of the best strategies for i.CTZN to be introduced to these markets is having done trade shows such as participating as exhibitors at Las Vegas' Magic Marketweek. They feel this is the best way to not only provide their brand exposure, on market levels locally and internationally, but has also been the best approach to help them promote and drive sales. It has proven to be a great way to build relationships with various buyers, depending on what trade shows they decide to participate in. Some ways they test the markets abroad is by doing social media campaigns through utilizing Facebook, Twitter, YouTube, Instagram, Pinterest, and their fashion blog to gain consumer feedback on their garments before investing their time in a particular destination. This could be as simple as posting certain items from their new collection and reviewing the comments and responses from a geographic location they are trying to target abroad. They do a lot of online marketing, or "guerrilla marketing" which consists of low-cost unconventional methods to create a buzz about their brand in order to stimulate more brand awareness. This can include short video posts, vining, online competitions, videos of their fashion shows, and behind-the scenes footage of their events to keep their audience & social network engaged. Rather than spending money on costly advertising campaigns, Gao and Krusemark feel this is a great way to start for new designers.
Through Gao and Krusemark's personal journey of creating i.CTZN they have learned the strategies that are effective in building their brand locally and internationally. They hope to soon expand in having a line of shoes, bags, accessories and travel gear to include within the family of i.CTZN. International Citizen will be having their next fashion show with RAW Artists on April 13th in LA. Those interested can stay connected at http://www.ictzn.com.
Indie Source makes premium apparel for clothing brands, then ensures those products make a big impact in the market. Learn more about how they support fashion brands with garment development, apparel manufacturing, fashion sales and marketing at http://www.IndieSource.com.