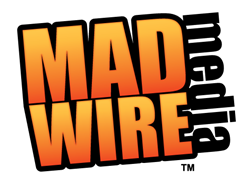 Loveland, Colorado (PRWEB) September 27, 2013
According to The Wall Street Journal, the importance of digital marketing is expected to be a major area of focus at this years Advertising Week, which begins today in New York. The trend could hardly be missed at Loveland, Colorado-based online marketing agency Madwire Media. The company announced that it has grown from two founders to more than 130 employees in less than five years.
Madwire Media received a 2013 ranking of #51 on Inc. magazines Inc. 500, which showcases the fastest-growing privately held companies in the United States. The agency also ranked #10 in top advertising and marketing companies, and #2 in Colorado.
The company attributes its success to staying focused on the sales results delivered to its clients. Madwire Media offers the suite of traditional creative services that businesses expect from an advertising agency. Yet the company and its employees strive to provide a competitive advantage to every client primarily through digital marketing strategies.
Madwire Media developed innovative online marketing technologies and proprietary trademarked inbound marketing programs specifically designed to help small businesses compete successfully in their local markets. The programs include UXi Technology, Top Placement Ads