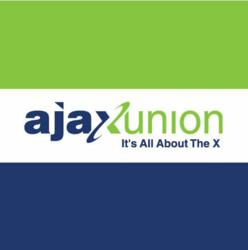 New York, NY (PRWEB) January 09, 2013
Ajax Union, an internet marketing agency available at http://www.AjaxUnion.com, has recently added a number of new clients, including Grant Watch and Genius Pack. Grant Watch is an online resource that provides nonprofit organizations with a comprehensive listing of potential funding opportunities, while Genius Pack sells smart luggage and travel products for easier traveling.
Genius Pack has signed up with Ajax Union to receive a variety of online marketing services such as blog posts, social media updates, directory listings, and onsite SEO. The company will use these services to promote its line of functional luggage, which utilizes the latest in innovative technology to provide an easier and more enjoyable traveling experience. Travel products from Genius Pack offer unique features like portable battery packs for on-the-go charging and a convenient laundry chute that compresses and stores dirty clothes without taking up extra space.
Grant Watch will also benefit from the internet marketing agencys expertise. Grant Watch is an online service that provides nonprofit organizations with an extensive list of funding opportunities, including both federal and foundation grants. The company is dedicated to helping organizations find and qualify for funding, and it can help with grant research, writing, and submissions.
At Ajax Union, we offer a wide range of plans and services, and we customize each option to provide our clients with an array of internet marketing strategies that are uniquely suited to their business. Whether a company is offering to help nonprofits find funding, or its selling innovative luggage for the forward-thinking traveler, our internet marketing agency can help strengthen its online presence, said Joe Apfelbaum, CEO of Ajax Union.
The online marketing company offers a wide range of services. The AnewB plan incorporates blogs, articles, classifieds, and social networks to create a strong online presence, while the OnPage Factor utilizes the clients website to increase search engine optimization (SEO). The PR United and Reputation Management plans utilize unique press releases to showcase specific products or limited-time promotions, and they also include brand monitoring to protect the clients online image. Other available services from Ajax Union include Pay-Per-Click (PPC) ad management and email or video marketing.
To find out more about the online marketing companys services, visit its website at http://www.AjaxUnion.com or call 800-594-0444. The agency also manages a search engine optimization blog at http://www.AjaxUnionBlog.com.