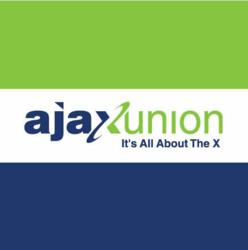 New York, NY (PRWEB) February 03, 2013
Boutique internet marketing agency Ajax Union, available online at http://www.AjaxUnion.com, is now featuring updated Pay-Per-Click, or PPC, advertising and management plans to new and ongoing clients. The companys PPC feeder program is a comprehensive pay-per-click management service, covering every aspect of a successful campaign. Pay-per-click advertising places businesses in the sponsored results of search engine results, allowing clients who are still building optimized websites and profiles to claim space on the critical first page of Google and other leading search engines.
Staffed by a team of Google AdWords certified professionals, the online marketing firm offers its PPC management plans in three separate levels, allowing small businesses to choose how much they wish to invest in paid search advertising. The PPC Saver Plan, starting at just $ 500 provides an initial starting point for an investment in pay-per-click ads, allowing customers a monthly ad spend of up to $ 1,500. The PPC Basic and PPC Pro Plans offer expanded options for creating and customizing advertising plans, priced, respectively, at $ 750 and $ 1,500 per month.
Pay-per-click advertising is a great solution for new businesses, or those focusing on especially competitive keywords. With professional and proven PPC marketing strategies, a new companys ads can appear as frequently and prominently as those run by its competitors. Our experts assist clients with every step of the process, from creating stellar advertising copy to providing detailed reports and carefully monitoring each campaign in progress. The PPC plans allow every business to make the most of an online advertising budget and achieve more clicks, impressions, and conversions, said Google AdWords specialist and Agency Manager David Gscheidle.
PPC plans are just one of Ajax Unions many small business Internet marketing services. In addition to paid search advertising, the company offers search engine optimization programs to help clients improve website rankings in organic search results. Email marketing, video promotions, and press release distribution are all services available on a month-to-month basis from the Brooklyn, NY-based agency. In addition, the company offers its clients a number of helpful online applications, such as the keyword analysis tool RankZen. Ajax Union operates with complete transparency and consults its customers on each decision, soliciting and applying client feedback while managing plans.
To learn more about PPC campaign management plans and the array of other available services, visit the SEO company online or call 1-800-594-0444. The company can also be found on Facebook and Twitter.