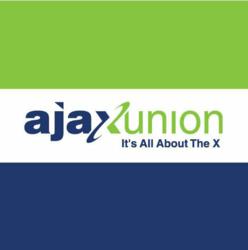 New York, NY (PRWEB) April 06, 2013
Online marketing company Ajax Union now offers a management only plan to help boost a growing companys social media presence. The new plan, available at a start up cost of $ 1,300 and a monthly rate of $ 500, helps businesses gain Facebook fans and Twitter followers through implementing contest and promotion pages, custom tab designing and coding, and managing ad campaigns. By expanding a companys online presence through the use of proven social media techniques, Ajax Union helps companies create an online database of potential customers.
Ajax Union will work hand in hand with a company to create the perfect, beautifully designed contest page to attract a number of new followers. Not only will contest and promotion pages help your company gain Facebook fans, but our SEO experts will link custom designed landing pages to your website, providing you with a large database of potential customers for future marketing campaigns. When registering for a product giveaway or contest on Facebook, a user must enter details about themselves, including name, age, email, and zip code. This information will help your company create relevant email marketing campaigns. You can also get a sense of your target demographic based on age and location, not to mention a number of new Facebook fans to reach out to. Its a great plan for companies that can handle social updates in-house, but are looking for a little extra boost, said Ajax Unions Social Media Coordinator Jess Goodwin.
Although the social media management only service will not cover daily postings on social media sites, Ajax Union offers a wide range of affordable social media booster plans, found at: http://www.ajaxunion.com/services/anewb/booster-packs. These plans consist of several successful Facebook, Twitter, and Pinterest outreach techniques. With the application of daily Facebook posts and Twitter updates, Ajax Union helps businesses link relevant blog posts or industry news through social media outlets, attracting a large number of followers along the way.
Ajax Union also offers SEO services, including on-site content optimization plans, used to effectively improve a companys search engine rankings. After performing a high level of relevant keyword research for a web page, the on-site team will implement original content, headers, and meta data to help boost the companys Google rankings. This will help bring in potential clients to a websites home page, about page, product page, and more. To learn more about the AnewB and social media marketing plans offered by Ajax Union, speak to a professional at 1-800-594-0444, or visit the company online. Stay on top of SEO news, monthly marketing events, and weekly webinars by following Ajax Union on Twitter or becoming a fan on Facebook.