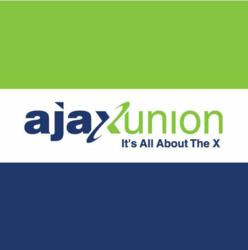 New York, New York (PRWEB) June 01, 2013
Online marketing agency Ajax Union, available at http://www.AjaxUnion.com, will host its latest educational business event, an SEO Panel, in the greater New York City area on June 6, 2013. The two-hour panel, featuring Ajax Unions Vice President Sarah Mogin and SEO Agency Manager Matt Sieracki, will be held from 9 a.m. until 11 a.m. at the Morgan Stanley corporate office in New York, NY. The third panelist will be Craig Delsack, an experienced lawyer specializing in technology, media and entertainment, and intellectual property law. Tickets to the panel are available at http://SEOPanel606.eventbrite.com.
This panel will be a great opportunity for anyone with questions about search engine optimization and getting their website ranked higher in search results to get answers. Were excited to have Ajax Union SEO and online marketing experts teaming up with another professional holding extensive knowledge in the field. The different perspectives and experiences with SEO should make for a very well-rounded and informative discussion for attendees, said Ajax Unions Vice President Sarah Mogin.
The June SEO Panel will consist of three sessions. The first will be dedicated to a provided breakfast and open networking. Once everyone is settled, the panel will begin. Each of the three panelists will discuss the topic. Upon completion, the question-and-answer session will begin between members of the audience and the SEO panelists. The Thursday event will be located on the 36th floor of the Morgan Stanley corporate office at One New York Plaza, New York, NY 10004.
In addition to hosting educational events for New York professionals, the online marketing firm provides a variety of resources for business owners and marketers. Recorded webinars, an active blog, and eBooks are several of the resources available on topics including social media management, pay-per-click advertising, online public relations, and search engine marketing.Specialized online marketing products created by Ajax Union are offered complimentary to users by the company. The latest product released, KiwiSEO, can be used to evaluate the SEO efforts of a website and provide clear guidance for boosting rankings.
For more information on Ajax Union, services offered, or upcoming events, visit the company online or call 800-594-0444. Ajax Union is active on social media platforms, such as Facebook, Google+, Twitter, and LinkedIn.