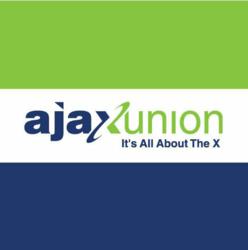 New York, NY (PRWEB) April 01, 2013
Ajax Union, an internet marketing agency based in Brooklyn, NY, is currently welcoming new clients The Junkluggers and Lisa Cooley. The Junkluggers, an environmentally conscious junk removal company, will reap the benefits of Ajax Unions Video Marketing and EmailSpark plans, while gallerist Lisa Cooley has signed up for the companys comprehensive onsite SEO-focused OnPage Factor plan. Founded in 2004, The Junkluggers is a junk removal company celebrated for its environmentally friendly and community-oriented practices including conscious disposal and donations to charity. Gallerist Lisa Cooley operates an esteemed gallery housing works by feted artists including Michael Bauer and Alice Channer.
Although chalk and cheese in terms of the services they provide, The Junkluggers and Lisa Cooley have both made the savvy decision to take their marketing efforts online. Email marketing, onsite search engine optimization, and video marketing are all integral components of any effective online marketing strategy. Marketing via email often leads to a greater number of conversions as well increased brand awareness, while onsite SEO allows for a business to dramatically improve its search engine rankings. As for video marketing, there are few more contemporary methods of highlighting your product or services unique selling point as well as promote brand image, said Sarah Mogin, Vice President of Ajax Union.
Ajax Union has aided hundreds of both B2B and B2C clients since its establishment in 2008. The Junkluggers and Lisa Cooley now join a roster of clients that comprises all types of businesses from online retailers of furniture to specialists in New York-based continuing legal education. In addition to onsite SEO, email marketing, and video marketing plans, the online marketing company is also proud to offer pay-per-click (PPC) advertising, PR and reputation management, social media optimization, and offsite SEO plans. With plans at several different pricepoints, businesses can take advantage of advertising online no matter what their budget.
To learn more about Ajax Union, its holistic approach to small business internet marketing, keyword tracking tools, and other resources, find the company online at http://www.AjaxUnion.com. A list of case studies detailing Ajax Unions success in marketing several different clients is available via the homepage. Alternatively, speak with a customer representative by calling 1-888-660-2486. The SEO company can be found on several social media platforms including Facebook and Twitter, and also maintains a marketing blog.