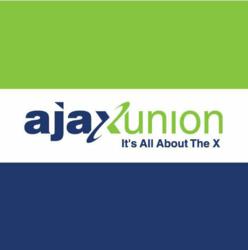 New York, NY (PRWEB) February 23, 2013
The newest addition to online marketing company Ajax Unions line of web-based services, eCommerce Pal was created to help online retail and whole sale merchants increase traffic to websites. The large online directory, available online at http://www.eCommercePal.com, allows eCommerce businesses to post company information in a well-organized and user-friendly database. Categories on eCommerce Pal include automotive, food and beverage, beauty products, clothing, jewelry, and many more.
In order to post a directory listing on Ajax Unions eCommerce website, a business must first create an account and enter an active email address, password, company name, and telephone number. After this, a company can easily click the create new listing button and type in the company website URL, a short description, a few relevant keywords, a list of competitors, and upload a picture or logo. Although a company does not have to include all of the information, the more details provided, the more likely the posting will be found.
If your business is looking to gain more traffic to its website, easily post your listing and a few details about contact information and products on eCommerce Pal. Similarly, if you are looking for a specific item from an online retailer, simply type in either a category or the specific product that you are looking for. You can also browse through a complete listing of categories and subcategories on the easy-to-follow homepage, said CEO of Ajax Union Joe Apfelbaum.
Sometimes, a company will have a difficult time performing online marketing research and keyword tracking of their own. This is why Ajax Union also offers the free research application RankZen. Through a number of useful keyword tracking and identification techniques, RankZen provides a business with a competitive analysis.
Ajax Union offers several more free applications and programs available on their website, including Intromoose, Salesbuck, a B2b Analytics tool, and much more. To learn more about eCommerce Pal and the wide offering of SEO services, contact Ajax Union at 1-800-594-0444. Stay up-to-date on all of the companys offerings by following Ajax Union on Twitter and becoming a fan on the Facebook page.