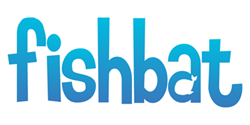 Bohemia, NY (PRWEB) October 11, 2013
Internet marketing company fishbat responds to an article published by Examiner on October 4th, which states that social media can thwart the spread of a contagious disease.
According to the Examiner article titled Social media can prevent contagious disease, new research conducted by Chris Bauch, a professor at the University of Waterloo, and Alison Galvani of Yale University, finds that important subjects trending on social networks can predict social medias impact on mankinds ability to fight contagious disease.
The article explains, Social media like Twitter and Facebook are suggested as large scale resources for examining how people respond to a contagious disease event and as a resource for modeling preventative and protective measures for a general scenario and specific disease events.
The research, published in the October 3rd 2013 edition of the journal Science, found that social media could be a major asset in the event of a disease outbreak. Social media would allow people to talk about being sick, leading to an earlier recognition of an outbreak. In addition, social media would allow for a faster response time, spreading the word of preventative methods more rapids than traditional methods.
Justin Maas, vice president of client relations at Internet marketing company fishbat, says social media would undoubtedly prove to be an asset in the case of a major medical emergency. Maas says, One of the main reasons people use social media sites like Facebook and Twitter is because they enable contact with a large number of individuals. It is not hard to see how being able to reach a large number of people quickly would come in handy when dealing with an epidemic. Having such a huge network of people connected together through the Internet would give mankind an advantage in the fight against an outbreak.
Maas concludes, The capacity for social media to prevent tragedy is not just limited to a contagious disease. Large-scale natural disasters, for instance, are an example of devastating events in which social media could help limit damage.
fishbat, Inc. is a full-service digital marketing and social media agency dedicated to connecting all types of businesses with their target audiences in the most effective and efficient way. Through innovative strategies in social media management, search engine optimization (SEO), branding, web design, reputation management and public relations, fishbat promotes a consistent and professional online voice for all of its clients.