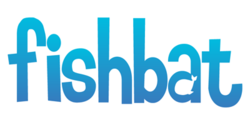 Bohemia, NY (PRWEB) June 24, 2013
On June 24, Internet marketing company fishbat responds to an article published on Wired, which analyzes the recent revival of personalized company websites and what it means for social medias future.
According to an article published on Wired, company websites are making a comeback. In addition to Facebook pages and Twitter handles, companies are once again beginning to utilize personalized business websites that were popular in the past.
However, companies are now focused on different characteristics when building a website compared to the past. The article states that companies now want to captivate potential customers by talking about those potential customers, rather than about the product. Its the extra personalized interaction that a corporate website offers over social networking sites like Facebook and Twitter.
Justin Maas, vice president of client relations at Internet marketing company fishbat says corporate websites are the backbone of a brands online presence. While Facebook and Twitter usually brings more awareness to a brand, a company website can attract a very large number of consumers, he says. The consumers that choose to visit the site tend to be the ones that care more about the product, so interacting with them is crucial to a businesss online success.
The article says the new website technique is called marketing with a mirror. For instance, the company holds the mirror up to the audience and they respond to it, thus achieving a new level of interaction not seen on sites like Facebook and Twitter. Consumers enjoy the engagement and feeling of participation they get from seeing their content on corporate websites.
The recent success of these corporate sites has interested advertisers as well. Its given them a chance to advertise directly on a companys website instead of on Facebook or Twitter ads, which may be hit or miss. Maas says, While Facebook and Twitter advertising is effective, placing your ad directly on the homepage of a major business increase traffic, especially if the ad is directly related to the companys product. This is mostly because the targeted audience is coming directly to you.
fishbat, Inc. is an award-winning, full-service online marketing firm and social media agency. Were branding experts dedicated to making your business a part of conversations that are already happening. Through social media management, search engine optimization (SEO), web design, and cutting-edge public relations strategies, we can raise awareness of your brand, strengthen your corporate image, and place your business in front of your ideal audience.