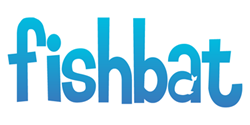 Bohemia, NY (PRWEB) November 06, 2013
fishbat, an Internet marketing company, responds to an article published by Mashable on November 5th, which reports that only 55 percent of marketers are satisfied with their return on investment from Twitter.
According to the Mashable article titled Study: Only 55% of Marketers Satisfied With Twitter, a survey of 395 marketers in the United States revealed the marketer satisfaction rate with different marketing channels. More traditional marketing techniques, like e-mail marketing, topped the list, while social media sites like LinkedIn, Google Plus, and YouTube finished in the middle of the pack. Surprisingly, Twitter and Facebook ad marketing were at the bottom of the list, with 55 percent and 51 percent satisfaction respectively.
The article says, While marketers say they get marginally more business value from Twitter than they do from most Facebook marketing tactics, the reality is that both lag far behind established marketing channels in both marketer satisfaction and marketer spending. Twitter needs not only to develop additional marketing opportunities but also to provide tools, best practices, and advice to help marketers get the most out of its platform."
The news is not all bad for Twitter. The study also indicated that Twitter is the second most used social media marketing platform, only behind Facebook. In addition, 18 percent of marketers plan to start marketing on Twitter in the next year.
Justin Maas, vice president of client relations at Internet marketing company fishbat, believes that Twitters low satisfaction rates are not representative of their marketing effectiveness. Twitter, right now, is primarily a tool used to build brand awareness and interaction, he says. While these are both important aspects of a social media strategy, they dont transfer into sales as quickly as e-mail marketing. For this reason, you can understand why more traditional marketers would be less satisfied with their Twitter marketing. However, social media marketers understand the importance of brand awareness and engagement to long-term success.
Despite this, Maas still thinks that Twitter can do more to help social media marketers. Other social networks offer more reach and engagement metrics that Twitter does. Adding more features to their marketing tools would go a long way towards increasing Twitters satisfaction rate.
[fishbat is a full-service online marketing company and social media agency dedicated to connecting all types of businesses with their target audiences in the most effective and efficient way. Through innovative strategies in social media management, search engine optimization (SEO), branding, web design, reputation management and public relations, fishbat promotes a consistent and professional online voice for all of its clients.

#####