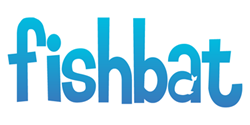 Bohemia, NY (PRWEB) August 26, 2013
Internet marketing company fishbat responds to an article published on Mashable, which details the growing popularity of online shopping and what it means for brands in the future.
According to the article published on Mashable on August 21 titled 65% of Shoppers Tap Social Media for the Perfect Gift, more shoppers are drifting toward online shopping than ever before. The article says a recent study performed by Crowdtap, produced an infographic that showed that around 92 percent of consumers trust earned media over all other forms of advertising and over 60 percent have bought a gift recently that they found through social media.
Justin Maas, vice president of client relations at Internet marketing company fishbat, says more people are favoring social media because of its connectivity. Social media networks are here to connect us, he says. Social media gives people insight in to what types of brands or products their friends use. Its no surprise that online shopping is growing in popularity. People are more inclined to buy a product online that their friends like.
The study also discovered that social media peer recommendations are the leading drivers of purchase with Facebook and Twitter at the forefront of sharing. The two social media giants beat out more traditional forms of marketing, like TV and magazine ads, by over 10 percent.
With the flexibility and simplicity of Facebook and Twitter, its so easy for one person to reach out to hundreds of people with a tweet or status update, Maas says. While traditional marketing techniques are still flourishing, digital marketing is growing at an incredible pace. The large user numbers and ability to share out almost anything on the Web allows brands to effectively reach millions of people and sell their wares online quickly without much resistance.
fishbat, Inc. is a full-service online marketing company and social media agency dedicated to connecting all types of businesses with their target audiences in the most effective and efficient way. Through innovative strategies in social media management, search engine optimization (SEO), branding, web design, reputation management and public relations, fishbat promotes a consistent and professional online voice for all of its clients.