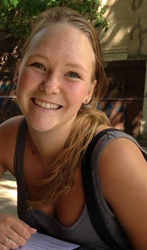 Baltimore, Maryland (PRWEB) July 14, 2014
Hit Me SEO is a search engine optimization company based in Maryland that promises its clients organic search results as an alternative to expensive pay per click advertising. The company makes promises and unlike most companies that fail to keep their promises, this team of professionals actually over delivers.
Hit Me SEO Specializes in helping companies in the service industry. Being found through organic search results is essential for service providers because people are constantly searching for the best or most popular service providers in their area. Because of the large amount of clients that now come from online searches, if you are not found through search results, you are losing clients.
Recently hired internet marketing strategist, Jordan McElwain, graduated from the University of Virginia with previous experience in managing social media accounts, performing keyword research, and editing content for optimization. In the past month and a half, Jordan has been able to expand the Maryland SEO company's skill set and find her place within the company. She has clearly displayed her abilities to manage a variety of social media accounts and engage social media followers. She thoroughly enjoys developing social media presence while constantly learning about what types of content social media users will appreciate and respond to. "I am excited for the opportunity to help people improve their businesses," exclaimed Jordan in a recent interview, "Hit Me SEO allows me to help people understand the power of social media."
As she grows with the company, Jordan is taking on more responsibilities to further define her role. While she enjoys her work as Hit Me SEOs social media manager, she is starting to branch off into email marketing, content development, and improving client rankings in search engine results.