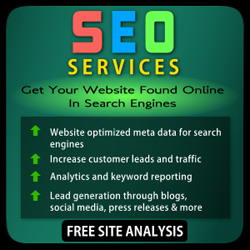 Orange County, CA (PRWEB) September 17, 2012
Since the April 24th Google algorithm update ambiguously named Penguin, search engine marketing professionals and the SEO industry woke up to a whirlwind of website ranking declines, some so detrimental that their websites had been removed from search engines completely. Google made a major change to their search results ranking algorithm that caused a panic among the SEO companies that were blatantly spamming the web. The theory of this update is to penalize websites that had too much optimization and not enough quality content. This change seems to have effectively weeded out the fake search engine marketing companies that were not providing any value to their clients or the web. However, SoCal Digital Marketing an Orange County internet marketing company, now thrives from the recent algorithm update because their SEO services have always been results driven and followed the search engine guidelines.
A recent search engine marketing report stated that the market valuation in the search engine marketing industry will reach over $ 22 Billion dollars by the end of 2012. This is a 19% increase from $ 19.3 Billion in 2011. The estimated market value for 2013 is expected to grow another 17% which will represent the highest rate of increase of any significant marketing channel offline or online. Andrew Guida, CEO and owner of SoCal Digital Marketing, states Those kinds of growth numbers combined with the most recent major algorithm update provide a perfect opportunity for my company to grow because it will level the playing field for quality SEO companies like mine to go beyond our clients expectations. At SoCal Digital Marketing we have a knack for finding new and innovative ways to reach our clients goals, whether it is through PPC management, social media marketing, submitting a press release, SEO or all of them combined.
SoCal Digital Marketing actively experiments and finds new ways to not only increase keyword rankings with search engines, but also to increase conversion rates, sales, and leads. One of the ways SoCal Digital Marketing provides SEO services is to integrate social media into their strategy. They have noticed that websites that are actively engaged with customers on Facebook, Twitter, and most importantly Google +, will receive higher keyword rankings and natural quality backlinks. They have also noticed a slight increase in rankings when websites are bookmarked or submitted on the social bookmarking websites such as Digg, Reddit, Stumbleupon, and Pinterest.
With the amount of technology integrated into our everyday lives, it absolutely makes sense that internet marketing is the most rapidly growing marketing channel. Business owners want to increase their engagement and visibility online, when consumers are searching for information and using social media websites.
SoCal Digital Marketing is an internet marketing and web design company from Orange County, California. Through results driven goals and flexible online marketing plans, they are quickly penetrating the local market share and plan on becoming a national brand. To receive a free SEO website analysis, visit http://www.socaldigitalmarketing.com/

###