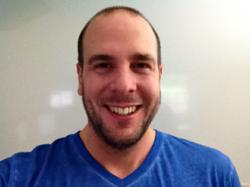 Sydney, Australia (PRWEB) December 16, 2012
Every business that wishes to be competitive has to determine which of its offerings is attracting big profits so a better strategy can be formulated either to promote it more or improve it to further satisfy clients; online, the same principle applies. James Schramko, CEO of SuperFastBusiness and SEO expert, reveals that businesses with domains in the World Wide Web can easily track which of their business provisions are generating a lot of attention and, more importantly, profit. In his latest news update, he shares strategies for web-based business and advises website owners to hook up to both Google Webmaster Tools and Google Analytics to see whats actually making them money.
With the Webmaster Tools and Analytics, website owners can look at the number of clicks on the links of their page, the pages that are getting indexed, and the keywords that are making them the most money. Schramko adds, If you can somehow tag a sale to a visit, you can actually see where the visit came from. These are all important data for any business that continuously seeks to redefine goals for maximum improvement.
These tools are also useful in keyword tracking. Using the Webmaster Tools, website owners just need to locate the search query and click through rates. With Analytics, on the other hand, it would at times display a message that the data is not provided; when this happens, heading to the secondary dimension of the landing page will reveal which page of the website has been getting clicks. From the data provided by these tools, it will be easy enough to determine which keywords are generating response.
Schramko also suggests developing long tail phrases to build up website traffic. He says, What you want to be doing is to keep developing those long tail keyword phrases, product names, author names, phrases like how to and reviews. They will bring the buyers and those people turn into your good traffic. Keep adding pages, you get more opportunities.
Before wrapping up the update, he also sheds light on the other available tools offered online such as Raven Tools and Ahrefs. These two do not quite meet the mark in providing the reports that website owners require and focus on; Schramko says that Ahrefs does not even report search engine ranking, which is why he highly recommends hooking up to Google Webmaster tools.
For SEO related tips and news, visit http://www.seopartner.com.