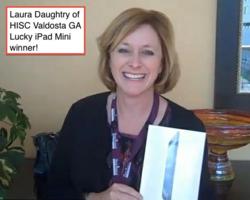 Clearwater, Florida (PRWEB) April 30, 2013
The 2013 Annual Home Instead convention located in Omaha Nebraska is an opportunity for franchise owners to meet with professionals from around the globe to help learn how to grow, and best run and manage their senior care services business.
This annual event is also an opportunity for select companies to present and offer information about their services, and the choices they represent in the marketplace. Image Forward after proving and getting approval for its search engine optimization services has attended and expanded its services over the course of three years.
With hundreds in attendance from around the globe, the growing and top franchise rated industry organization selects and showcases what it feels are the best choices in the marketplace for a variety of products and services that include services offered by Image Forward such as directory listings, seo, internet presence management, review monitoring and blogging.
Michael Huth States, … I am pleased to be able to attend convention this year, Image Forward is celebrating the announcement of two new services that were huge topics of our customer surveys last year. This year we are offering a free review monitoring service to all existing clients, as well as an in demand custom corporate blogging platform.
Both platforms were finalized and launched in time to showcase at convention. In honor of this important announcement Image Forward offered a free iPad Mini as part of its promotion of these new Home Instead Senior Care franchise services.
Franchise owners can take advantage of free and promotional opportunities being honored through the month of May by contacting Debbie Anderson of Image Forward.
About Image Forward

Image Forward, a digital marketing agency, helps our clients to drive revenue by leveraging and building audience engagement through the use of proprietary tools including a high recognition local SEO directory system (if-Places) containing over 105,000 local business listings & automated social content distribution system (if-Social). The company provides turnkey Internet Presence Management Solutions to improve brand visibility by establishing a local search presence & publishing high value content to social portals.
http://www.ImageForward.com