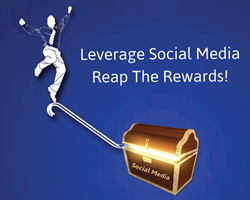 Montclair, NJ (PRWEB) May 01, 2015
Business leaders and sales professionals should pay attention, as generating new business is often a primary concern.
http://EmailList.net has just launched a proprietary, social networking mailer technology that is quickly becoming a major resource in their lead generation arsenal. Asked about this new technology, CEO, Jim Alamia, explains We knew this would be a valuable tool as we developed it over the past year, but even we didnt expect such dramatic, immediate results. Our clients are loving us!
Building on the great success of their existing client base, EmailList.net is offering other companies the opportunity to share in the benefits of this service. Powerful as this new software is, it doesnt come cheap at $ 2000/month. Still, Alamia has a point when he explains the cost, saying For many businesses, closing just one sale a month could mean thousands of dollars in profitthis new technology has been generating several highly targeted leads every single day for our clients. Close a few of those and this software starts to seem like a cheap new business development tool.
EmailList.net is a full-service marketing agency, rooted in consumer and business data. Their team of marketing professionals create tailored campaigns that are hyper-focused on generating new business. Other areas of expertise include:
EMAIL CREATIVE SEO/SEM LOGO DEVELOPMENT DIRECT MAIL DIGITAL MARKETING WEBSITE DESIGN PRINT & OUTDOOR ADVERTISING SOCIAL STRATEGY GUERILLA MARKETING PR
Contact Paul(at)EmailList(dot)net for more information or to discuss your marketing strategy. 877.576.2155.