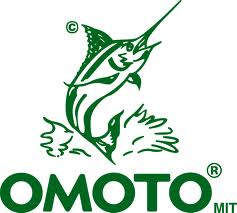 (PRWEB) December 13, 2012
OMOTO, respected Taiwan-based manufacturer of durable fishing tackle, will release its first promotional video on YouTube on December 12, 2012. The video thoroughly introduces the company and its values, and shows what goes into making what many consider the best option in fishing tackle.
Steel gray storm clouds, a weathered fisherman, and a reel — these are the elements that set the stage for this 3:12-minute video. In the ocean battlefield, roaring wind, pouring rain, and violent sea waves are all your enemies. However, in the battle between human and sea, youre not alone. Your OMOTO fishing reel will be your fearless companion, there to help you defeat your opponent.
The video can be viewed on YouTube, http://goo.gl/8pBML.
Besides shooting footage on Taiwan's coastline, the production team filmed within the OMOTO office and factory, showing the work involved in drafting, testing, and manufacturing the high-quality and durable products OMOTO is known for. Robots aren't making these reels — real people work with precision to ensure every screw is tight and every washer is in place.
One highlight of the video is of the record-breaking catch, certified by Guinness Book, made by four Aussie anglers on April 23 this year. Their catch? A massive 450-kilogram, 10.9-foot Mako shark caught on a 24-kilogram stand-up style fishing rod outfitted with OMOTO's Pelagic Extreme ST-50W.
Fishermen Brad Pinch, Rocky Pinch, Jason Cheesley, and Chris Smolenaars were aboard their boat Rocky 1 when the shark took their bait. The Mako swam around the boat four times before the men would be able to get the hook in position. Their greatest fear was that the Mako would jump in their boat, as the sharks are known to do. The men battled the shark for two whole hours. Once hooked, they realized the shark would never fit in Rocky 1, a 5.6-meter craft, and they ferried the shark the 30 kilometers back to shore.
OMOTO products are available online and through online retailers such as Cabelas.com (Australia) and Amazon.com. The company also sells its overstock and showroom products at sell-out prices on eBay.
About OMOTO Fishing Tackle Company

OMOTO has over 30 years experience manufacturing fishing tackle products. Besides developing and selling its own products, in this time OMOTO has worked with international brands to design and produce fresh and salt water fishing equipment. The company is based in Taiwan, and all manufacturing is done at its Taiwan factory. OMOTO believes that persistence brings the best quality, and OMOTO reels will always accompany you wherever you enjoy the pleasures of fishing. OMOTO products can be purchased from select retailers worldwide and online, and overstock and showroom items can be purchased factory-direct via eBay.
More information can be found on its website, http://www.fishing-tackle.com.tw/, or by contacting OMOTO's main office at omoto(at)omoto.com(dot)tw.