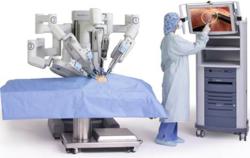 (PRWEB) April 24, 2013
According to a new report series by iData Research, the combined Japanese, Chinese and Indian urological device market is valued at $ 1.29 billion. The fastest-growing segment in the urological device is for prostate cancer treatment devices, which includes brachytherapy, cryotherapy, robotic prostatectomy and external beam radiation therapy (EBRT). Growth in this market is due to an increased demand from an aging Asia-Pacific population and higher rates of early diagnosis.
Markets in Japan, China and India all have a large number of baby boomers contributing to the growth of procedures. The total prostate cancer treatment device market in these three countries is expected to grow at double-digit rates over the next few years, primarily driven by sales of robotic prostatectomy and EBRT capital equipment, says Dr. Kamran Zamanian, CEO of iData. In addition, a significant rise of the high-intensity focused ultrasound (HIFU) segment is expected to impact the growth of the total prostate cancer treatment market.
Although it is the smallest segment and still relatively new in prostate cancer treatment, the robotic prostatectomy device market is the fastest growing in China and the second fastest growing in Japan. In India, this market is limited by the high price of the device, which limits the number of hospitals that can afford them. In 2012, Japan had the highest number of robotic prostatectomies among the three countries with an increase of almost 30% over the previous year. This segment is projected to grow in Japan, China and India respectively. The fastest growing segment in India was the EBRT market growing by double-digits over the previous year due to the rising demands from Indias aging population.
Varian Medical Systems dominates the total prostate cancer treatment market in Japan, China and India. Intuitive Surgical is expected to continue their lead in the robotic prostatectomy segment in all three countries with their da Vinci