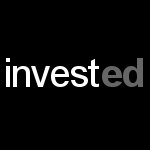 Bethesda, Maryland (PRWEB) August 03, 2012
Following the success of their recent capital campaign, Invested Central is excited to announce that they have hired Hanapin Marketing to oversee the launch and management of an expansive online marketing campaign.
We recognized that in order to grow our business substantially through internet marketing, we were going to need assistance said John Hopkins, president of Invested Central. Pay per click is something weve toyed with in the past, but now were ready to make a meaningful financial commitment, which is what it is going to take to move Invested Central to the next level said Hopkins. We had heard great things about Hanapin from Chip Anderson, president of StockCharts.com, so we called them up, told them what we were looking for, and they really fit the bill.
Hanapin Marketing is a paid search management agency located in Bloomington, IN. Having been in business since 2004, Hanapin's experienced marketing specialists work to make sure each of their clients are taking full advantage of all their advertising opportunities, specifically in the PPC medium. The mission at Hanapin is to not only continue optimizing performance of client's current accounts, but also to expand their reach to new and profitable heights.
Our team is incredibly excited at the opportunity to represent Invested Central through their PPC marketing efforts and assist them in reaching the maximum number of customers for their product, said Kayla Kurtz of Hanapin. Some of the most recent success seen in accounts similar to that of Invested Central has included increasing conversions/sales by 50.8% so the Account Team at Hanapin is eager to get started!
We recently conducted a membership survey that confirmed what we already knew; that our members are extremely satisfied with the products and services we offer said Hopkins. Now we need to take the next step and find more eyeballs, because once someone learns what were all about, theres a high probability they will join the Invested Central community.
About Invested Central – Invested Central provides education and stock market guidance to individuals who have taken trading into their own hands. They provide pertinent information to their members during the trading day, including market updates, stock ideas, and conduct live member only chats while the market is open to help enhance trading success. Invested Central is in their eighth year of business and continues to serve members who have been part of the Invested Central community since its inception. You can learn more about Invested Central by visiting their website at http://www.investedcentral.com.