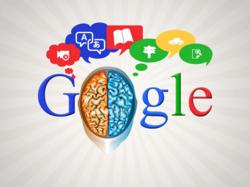 San Jose, CA (PRWEB) February 08, 2013
MapsofWorld.coms latest launch this week is an infographic about the overpowering influence of Google in the lives of its users. Is Google Making Us Stupid? is a look at the search engine giant that recorded over 1.2 trillion searches in 2012. Googles kitty of products includes a number of applications and services which have become indispensible. Google AdWords is said to have revolutionized the advertisement and marketing world while Google Maps is now the worlds favorite app. Gmail, Google Plus, YouTube, Android the world now seems to be dominated by Google. Is all this dependence making the users stupid? The folks at MapsofWorld.com look at the stats.
In 2008 Nicholas Carr published an article in The Atlantic by the same title. That started the debate about Googles impact on memories and intellectual abilities. Four years hence, the dependence on Google and Google products have increased multifold. MapsofWorlds infographic brings a fresh perspective and provides insight into the view of experts and Google users. It also takes a look at the changes in research and increase in accuracy that Google has brought.
Mapsofworld.com is one of the worlds largest mapping and content portals and has been an important research aid since 2003. The site has over 25 million map downloads to its credit and has drawn over 66 million visitors till date. Since 2011, MapsofWorld has introduced a series of infographics about topics of global or social concern.
About the company:
MapsofWorld.com is a multilingual portal offering high-quality maps and information across geographies and platforms. With special focus on educational content, the portal has thematic as well as interactive maps on all major platforms: Web, iPhone, iPad, iPod, and Android. World Atlas and World Quiz are two highly successful educational apps have been downloaded. Other services offered are custom mapping, content digitization, and the online map store.
For more information, please contact:

social(at)mapsofworld(dot)com

MapXL Inc.

10 S. Third Street, Suite 310,

San Jose, CA 95113