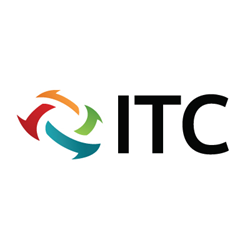 Carrollton, Texas (PRWEB) January 05, 2015
Insurance Technologies Corporation (ITC), a leading provider of marketing, rating and management software and services, announced today the promotion of Becky Schroeder to vice president of marketing, effective January 1, 2015.
In her new position as vice president of marketing, Schroeder will oversee the companys continued growth through marketing and agency, carrier, vendor and partner outreach. She joined ITC in 2011 as marketing director and has more than nine years of marketing experience.
Beckys leadership has raised ITCs visibility within the insurance industry beyond expectations, making her transition to vice president of marketing a natural progression of her role at ITC, said Laird Rixford, president of ITC. Becky has an understanding of the industry and marketplace that when combined with her marketing expertise will help expand our products and influence the direction of ITC.
Prior to joining ITC, Schroeder worked as marketing coordinator at Cornwell Jackson, a Plano-based accounting firm and as an associate at Lewis Public Relations in Dallas. She has a masters degree in integrated marketing communication from Emerson College in Boston and a bachelors degree in journalism from Texas A&M University. An expert in marketing, Schroeder is a regular contributor to the ITC marketing blog.
About ITC
Insurance Technologies Corporation (ITC), founded in 1983, is a leading provider of agency marketing, rating and management software and services to the insurance industry, including independent agents and insurance carriers. Headquartered in Carrollton, Texas, ITC helps its customers across the United States grow their businesses and become more efficient through the philosophy of providing quality software and services. Currently, ITC serves more than 150 insurance companies and more than 6,000 agencies. For more information, visit ITC at http://www.GetITC.com.
###