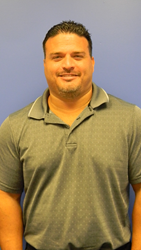 Fort Lauderdale, FL (PRWEB) June 27, 2014
J.M. Field Marketing, a full-service marketing firm that offers various marketing and fulfillment services, has recently added Paul Vivona as a video producer at JMF Studios. With a Bachelors Degree in Visual Arts from the State University of New York, Vivona has plenty to bring to the J.M. Field video team. His previous experience includes working with a large video post-production company and advertising agencies in New York and Maryland. Prior to working with corporate video production at JMF Studios, Vivona shot many product videos, commercials, and corporate videos in the fashion and travel industry. In addition, Vivona shot, edited, and composed for a production company, and created music production for various popular cleaning and dental brands. He also worked as a cinema photographer, music composer, and video & audio editor.
JMF Studios is planning to increase our corporate video production efforts and we needed a video producer to successfully execute these efforts rapidly and efficiently for our clients, said Joni Kullgren, MBA, Senior Design Manager of J.M. Field Marketing. Pauls advanced skill set, great work ethic, and experience will be an important asset as we move forward.
Vivona commented, I am excited to learn and explore different ideas and concepts from each individual as we all work together in achieving one goal. I look forward to pushing the limits while bringing J.M. Field Marketing and JMF Studios to new levels.
Vivona will be working on both in-house and client videos, which will include video SEO services, corporate training videos, product demonstrations, and other forms of corporate video production. The majority of videos will be shot at the clients location or JMF Studios, J.M. Field Marketings in-house video production studios. JMF Studios is well-equipped with a green screen, HD cameras, editing suite, cyc wall stage, audio equipment, house lighting equipment, teleprompter, drive-in stage, and other essential video production equipment. All videos will be created from conception to completion at J.M. Field Marketing, starting with scripts and custom graphics and ending with final production and video SEO services on various social media platforms.
For any inquiries about J.M. Field Marketings corporate video production, visit http://www.jmfieldmarketing.com/video-services/.
About J.M. Field Marketing:
J.M. Field Marketing offers a seamless integration of marketing solutions, from design and printed collateral to marketing materials, product fulfillment, web-based inventory management, data collection, inventory systems, and call center services. The companys mission is to work as a direct extension of its clients brand providing the services every business needs to help increase revenue in todays competitive market. With over 205,000 square feet in storage capacity, J.M. Field Marketings pick and pack services provide assistance and advantages to our clients in materials production, online order processing, and web-based inventory management. J.M. Field Marketings clients include the banking industry, travel industry, entertainment industry, security industry, hair care products and more.