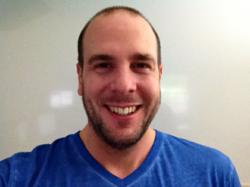 Sydney, Australia (PRWEB) December 19, 2011
PPC or Pay Per Click marketing is one of the hottest subjects in the internet marketing space. It is the power to be found by exactly the right people on the web which makes PPC one of the most powerful tools in any online marketers arsenal. Three months ago, online business expert James Schramko, was joined by fellow Australian and Google AdWords expert, Mike Rhodes, to present some of the most sought after knowledge about PPC at SilverCircle James Schramkos private business mastermind group.
The course is now available to the public at http://www.SuperFastPPC.com
In this PPC Masterclass Course, PPC experts James Schramko and Mike Rhodes partnered up for the very first time to deliver highly personalized coaching sessions on Google AdWords, to a small group of individuals over a span of 8 weeks.
Mike Rhodes is a world class expert when it comes to Google AdWords and operates his company, Web Savvy, out of his base in Melbourne. He currently manages over 100 Google AdWords accounts for clients and has generated over 100 million dollars in sales revenue for his clients. Having access to so many accounts, Mike is privy to patterns and secrets that most people do not have access to.
According to Schramko, Google AdWords is one of the foundations for traffic generation. Prior to fully committing to his internet business, Schramko made use of Google AdWords in a corporate setting while working as the general manager of a Mercedes-Benz dealership in Sydney. Today, he uses his years of experience in PPC to drive targeted traffic to his websites and generate a 7-figure annual income.
The Schramko-Rhodes partnership offers a unique insight on Google AdWords from two highly successful authorities on the subject.
Listed below are some of the key topics covered in this PPC Masterclass Course: